With TrueRanker you will be able to connect your project to the property you have in Google Search Console for the same website. This way, you will be able to easily import keywords and match GSC data with TrueRanker data. Follow the steps below to connect your project with GSC:
1. Go to the Dashboard of the project you want to connect to GSC. #
In the project table click on the project you want to connect to go to the dashboard of that project.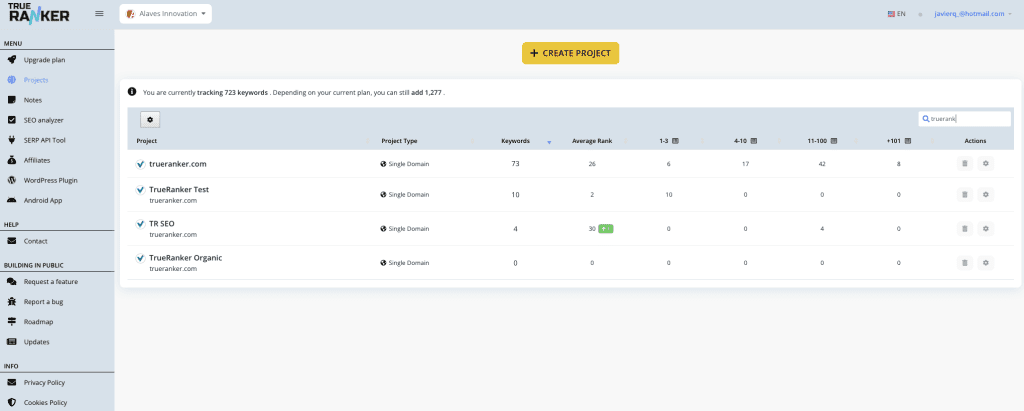 2. Connect with Google Search Console API #
Once you are in your project dashboard, in the left menu you will see the text "Connect to GSC". Click on that text and follow the steps to give TrueRanker access to your property in Google Search Console.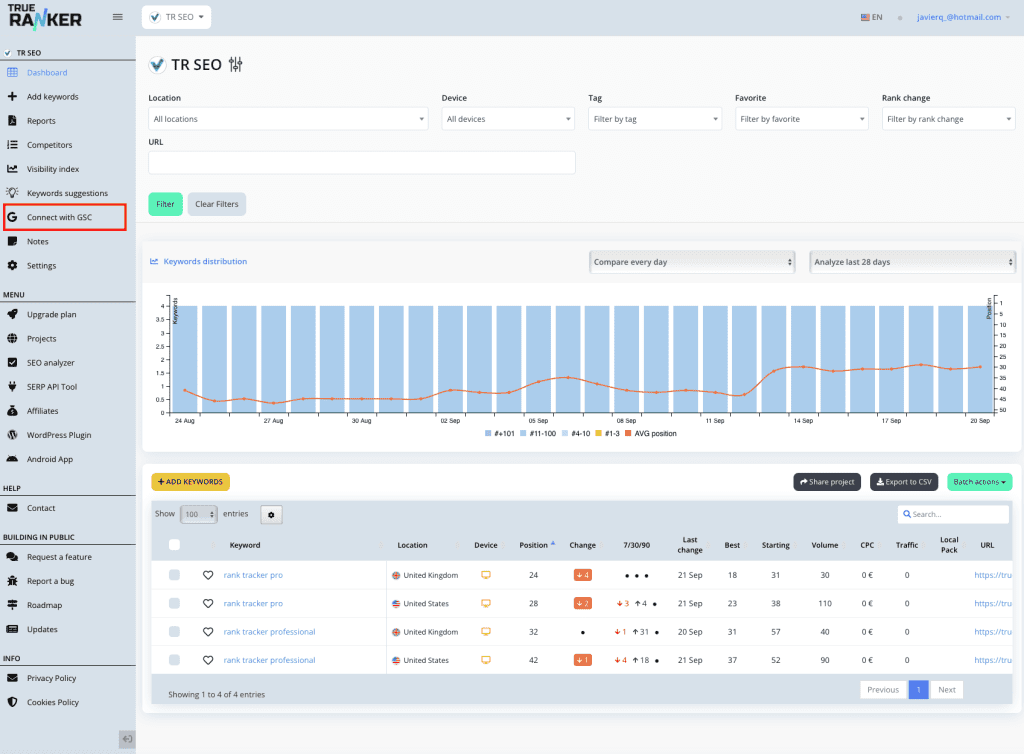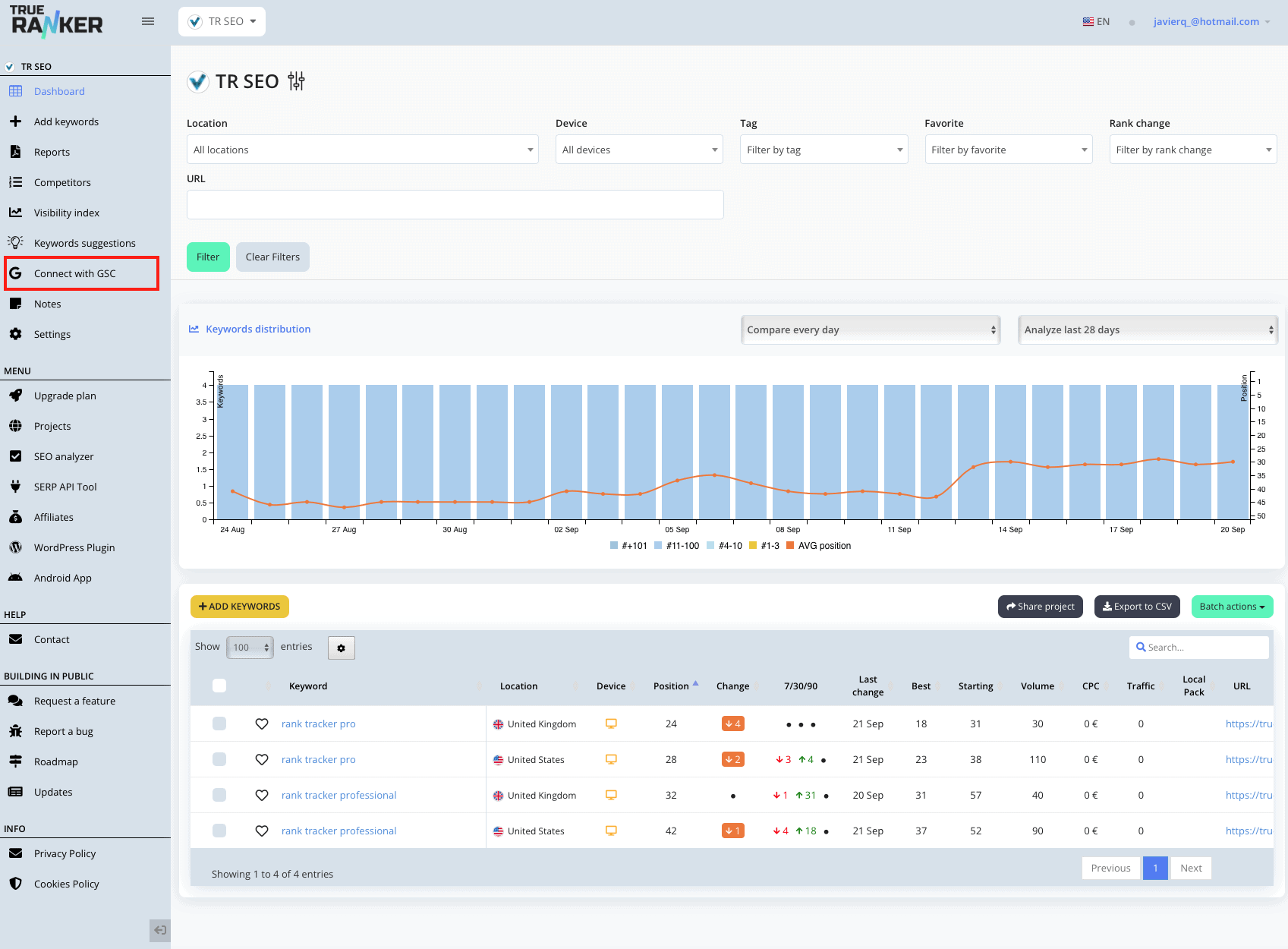 It is important for you to know that TrueRanker only uses your project information to show you your data. We will not modify or use this data for our benefit.
3. Your project is synchronized with Google Search Console. #
Now you can import keywords from Google Search Console and have access to impressions and clicks data in the same table as TrueRanker positions and data. The data will be updated automatically.