With TrueRanker you can generate a report with the evolution of your positions between two dates. Download the report and send it to your client to see the evolution of the project. Follow the next steps:
1. Go to your project dashboard #
Go to the dashboard of your project by clicking on its name in the project list or by choosing the project from the drop-down menu in the tool header.
2. Click on "Reports". #
In the side menu, click on the text "Reports" to go to the report screen.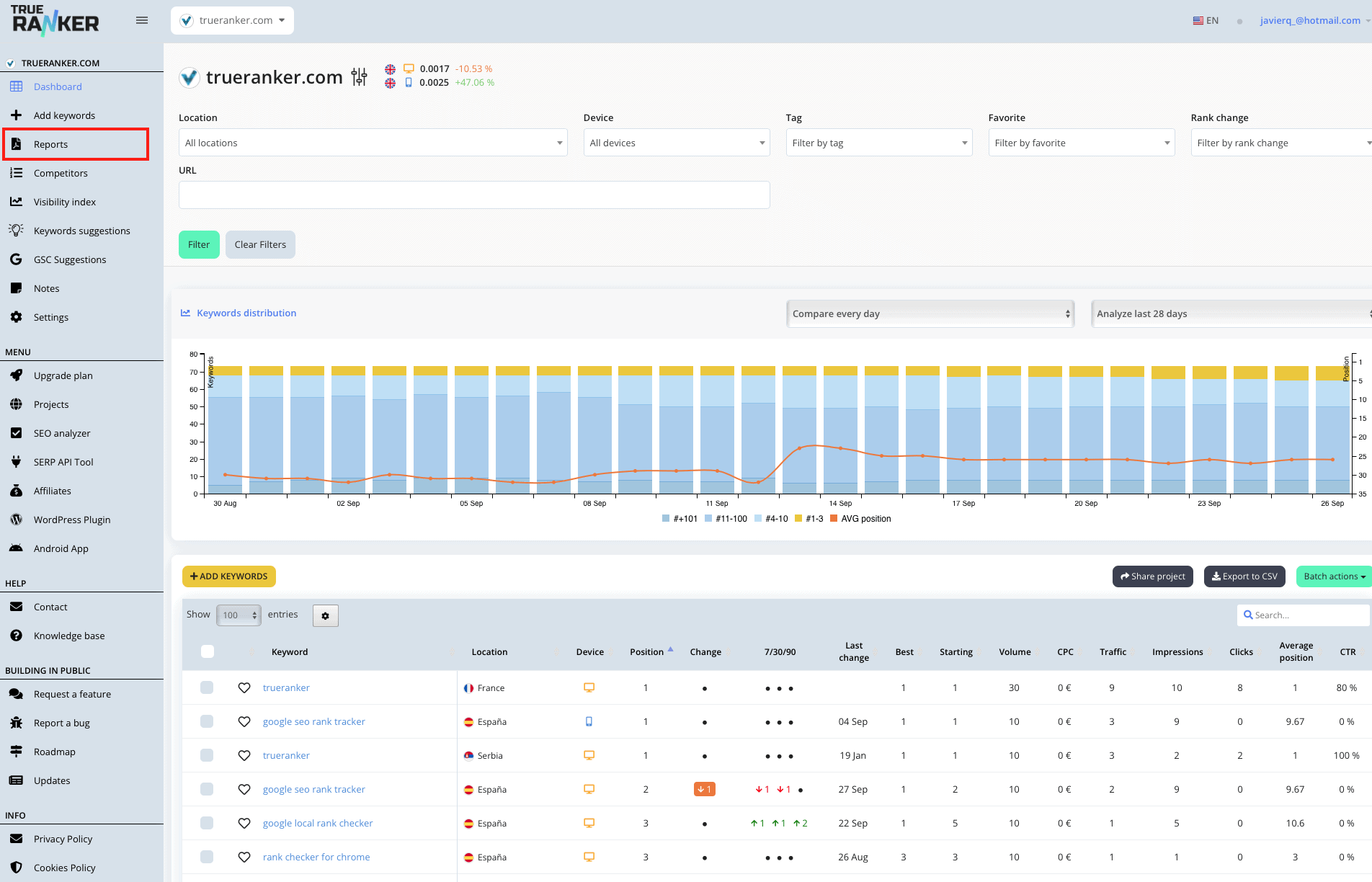 3. Choose the report on which you want to generate the data. #
In the list of reports, choose the one you want to generate the data between the two dates you want. You have two options for this:
If you have never generated a report before, click on the "Generate new report" button.
If you have already generated a report, click on the 3 dots in the last column on the right and choose the option "Generate new report".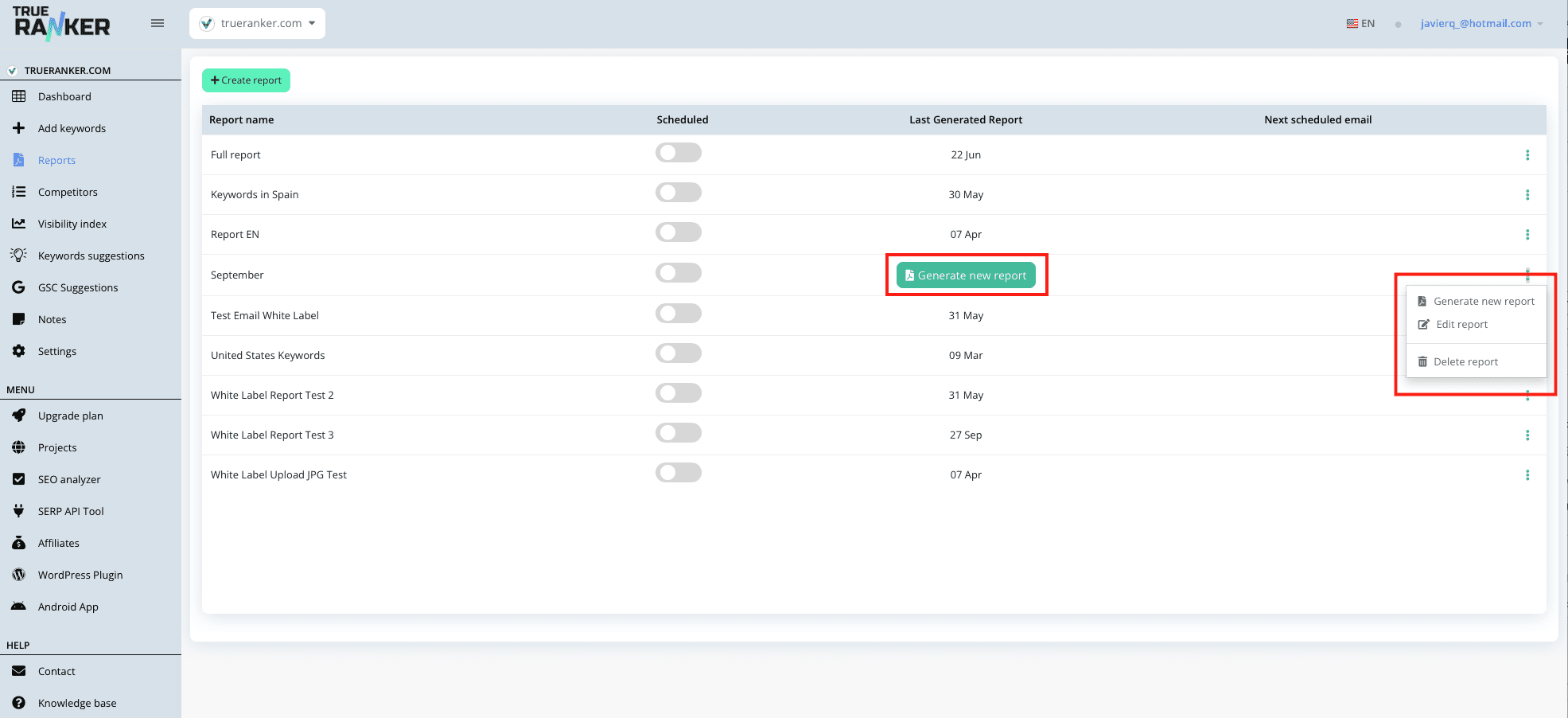 4. Choose the dates to compare #
Choose the dates and generate the report. You can generate the report in two formats:
View report. Generates the report in a URL that you can share with your customer. View a sample report.
PDF report. Generate the report in PDF and you can download it to save it or send it to your client. View report in pdf.