In TrueRanker you can access your account data to get knowledge about it and configure some parameters for your projects. Follow these steps:
1. Ve a la página de "Mi perfil" #
In the header, at the top right, click on your email address and in the drop-down menu, click on "My profile".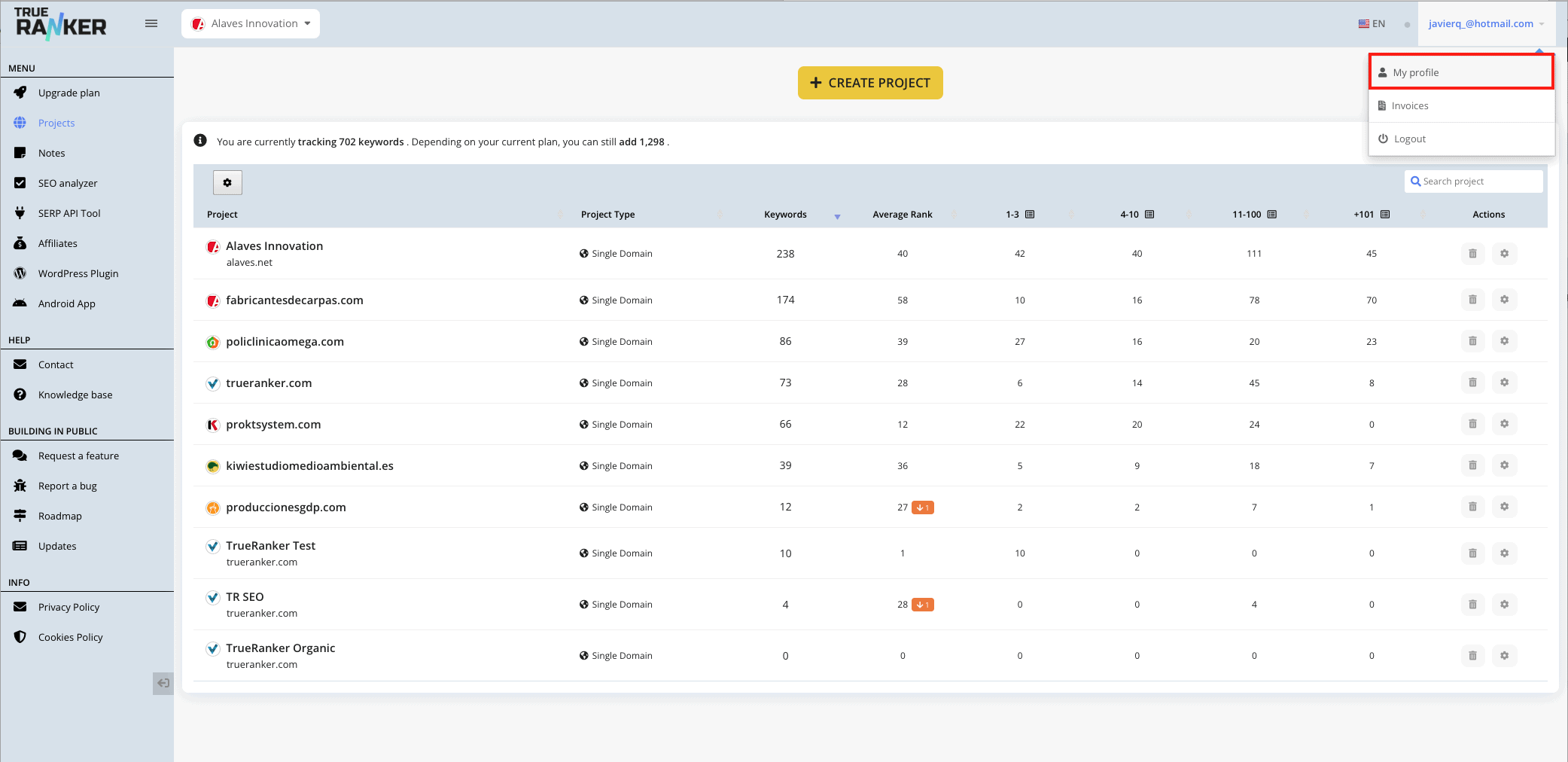 2. Account data #
You will directly access the "Account data" tab.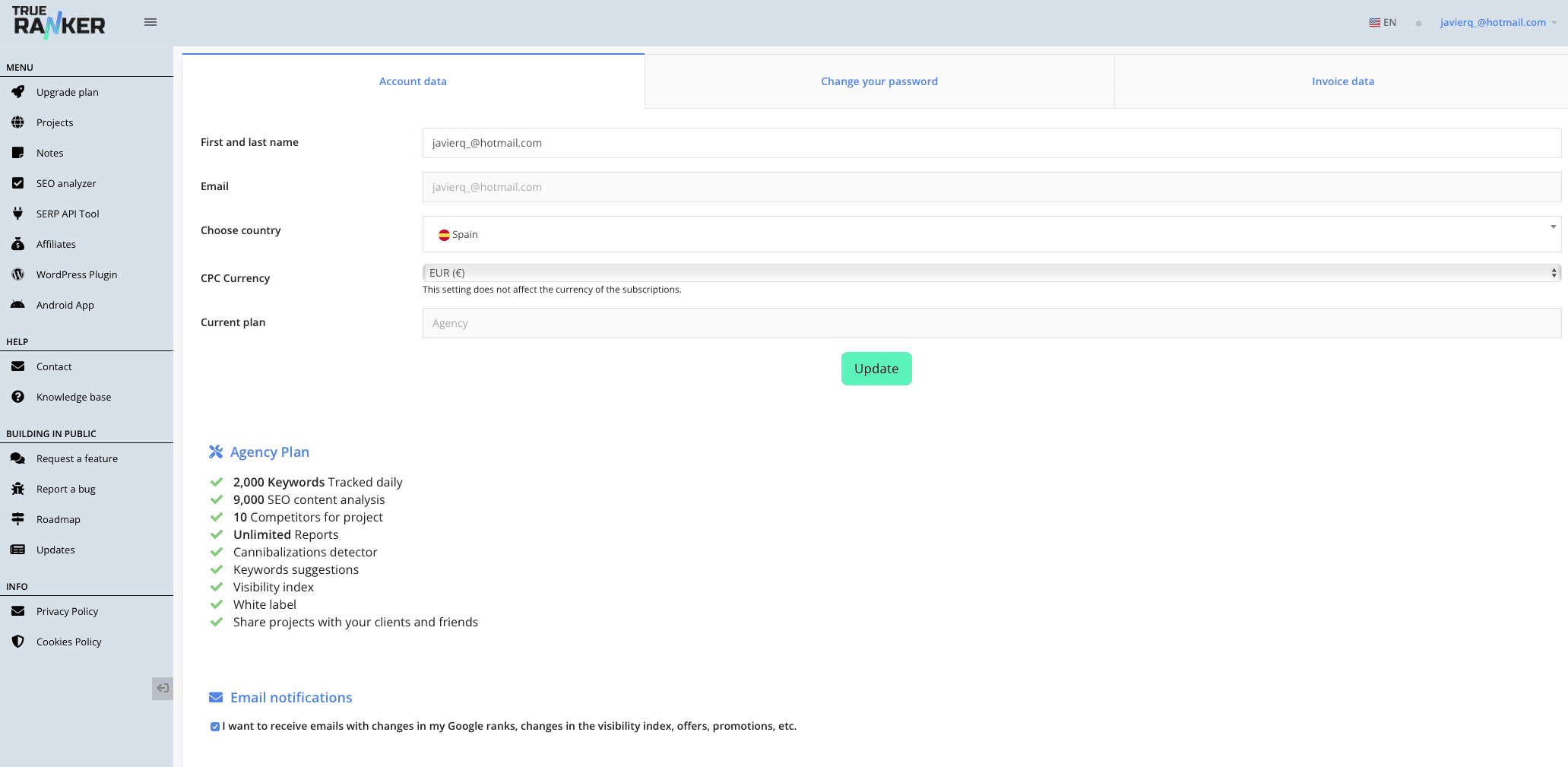 The information on this screen is detailed below:
Your personal data #
First and last name.
Email address. The email with which you created the account. It cannot be changed.
Choose country. The country of origin with which you registered.
CPC currency. Currency in which you want the CPC field to appear in your projects.
Current Plan. The plan you are currently contracted.
Features available in your account #
Below you will see the name of the plan you have contracted and everything it includes.
Email notifications #
TrueRanker may send you emails with changes to your projects, tutorials, etc. With this checkbox you can stop us from sending you any email.