In TrueRanker you can create unlimited projects to obtain useful data about the positioning of your web pages… but… What are projects and how are they structured?
What is a project in TrueRanker? #
A project is a set of data that will be updated daily and that will depend on the website or URL you want. For example, you can create a project to have all the SEO data of your main domain, subdomain, URL, etc.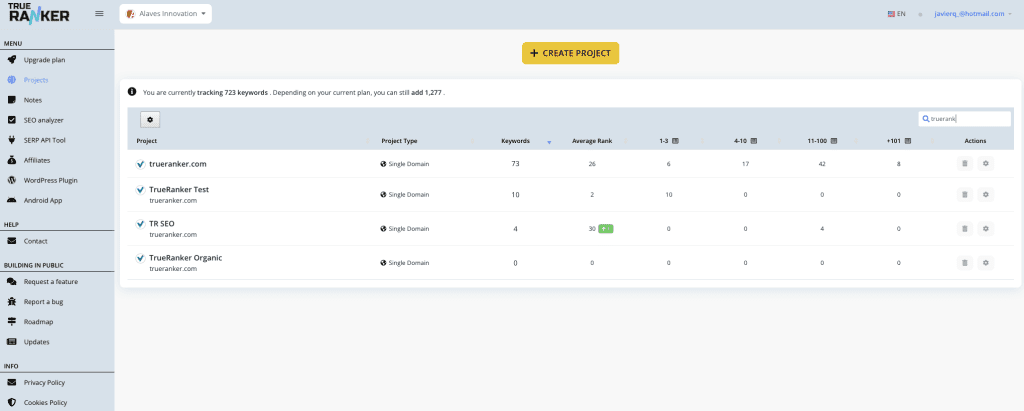 What can I do with a project? #
Mainly you will be able to monitor the positions of your keywords. Knowing in which position your website or a certain URL appears in Google is key to know if your SEO strategy is working.
In addition to this, you will be able to do all of this within a project:
Obtain data on your keywords (search volume, CPC, estimated traffic, etc.).
Access to the visibility index.
Access to all SERPs of your keywords.
Perform SEO analysis on your URLs.
Know the positions of your competitors for your same project's keywords.
Get new keyword ideas to improve your SEO.
You can see everything you can do with TrueRanker in our list of SEO tools.