All TrueRanker projects have settings that can help you get more and better data. Below we explain all the settings you can make within a project.
Access the project configuration page #
You can access this page by accessing a project and then, in the menu on the left, click on the text "Configuration".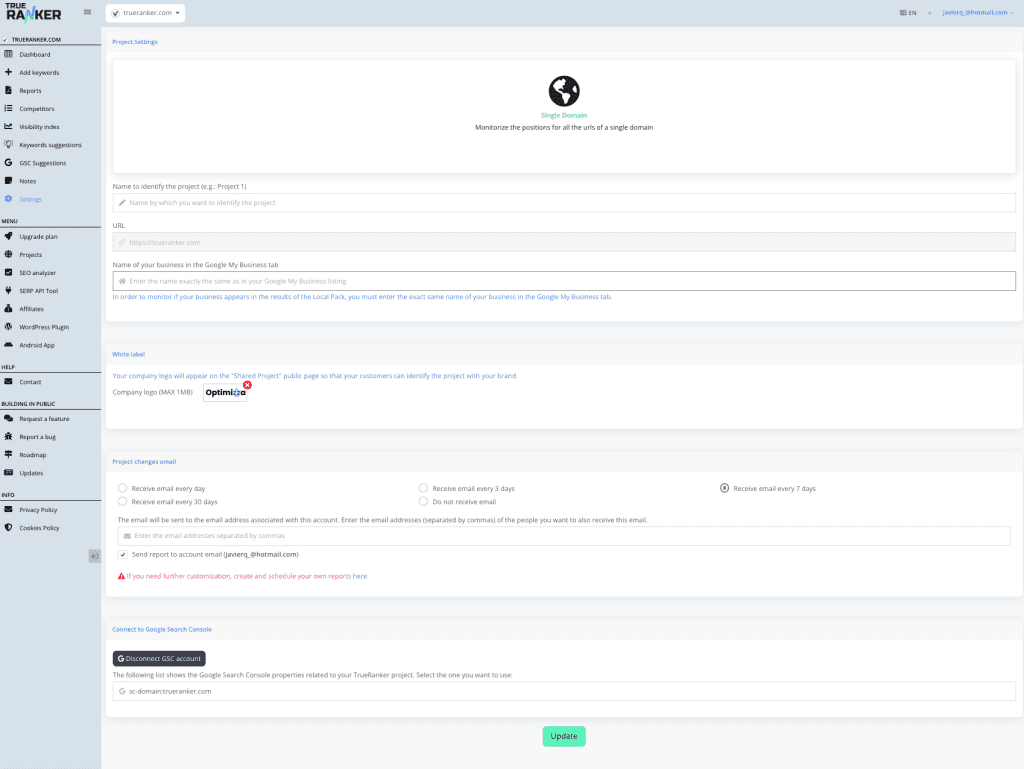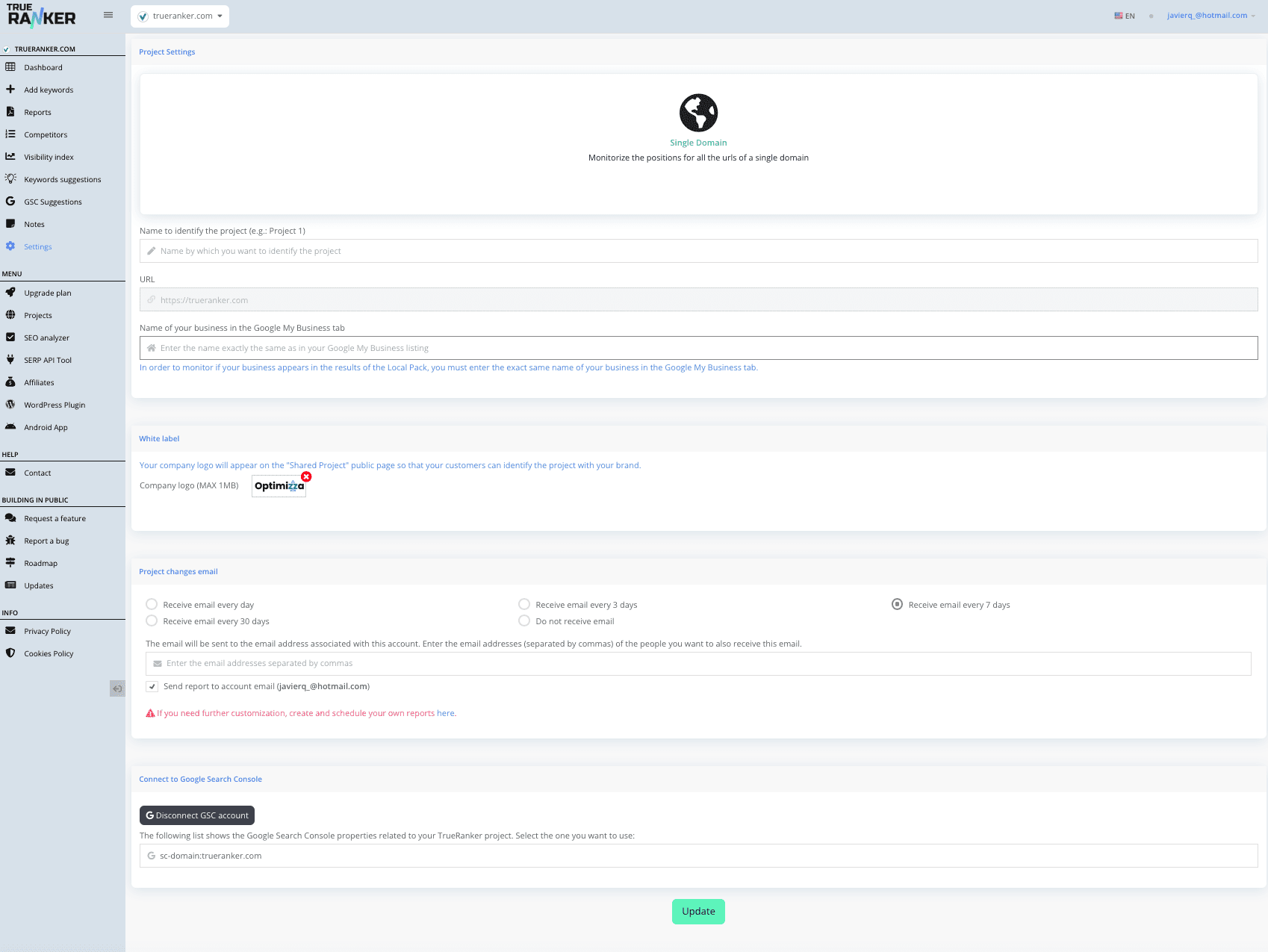 Type of project #
The first thing you will find is the type to which your project belongs. This field is not editable, so if you want to change the project type, you will have to create a new project.
If you want to know more about this topic, you can read this article about the typology of projects in TrueRanker.
Name, URL and name on your Google My Business listing #
The name field is editable. You can rename your project whenever you want.
The URL field is not editable and is what differentiates your project. If you want to change it, you will have to create a new project.
In the "Name of your business in Google My Business" field, you can enter the name of your business listing in Google My Business. If you do so, the tool will start monitoring if your business appears in the local pack in local searches.


Add your company logo to the project (white label) #
You can add your company logo to appear in the emails sent to your clients with change reports. Also, if you share the project for your client to see, they will see your company logo instead of TrueRanker's logo. You can see a shared project with a company logo here:
https://app.trueranker.com/en/pd/641822/1f176187158cd7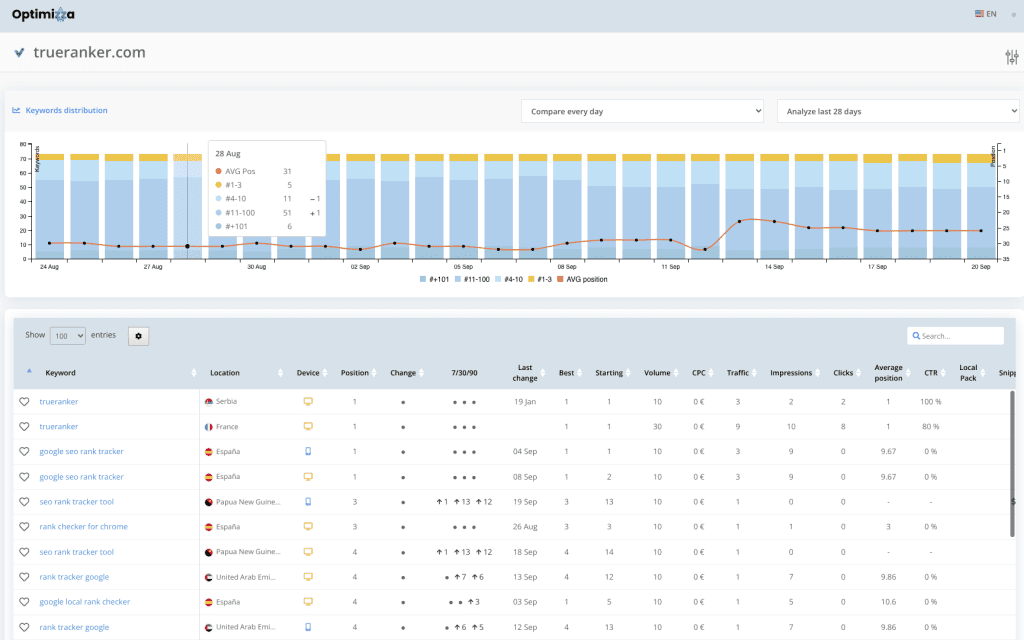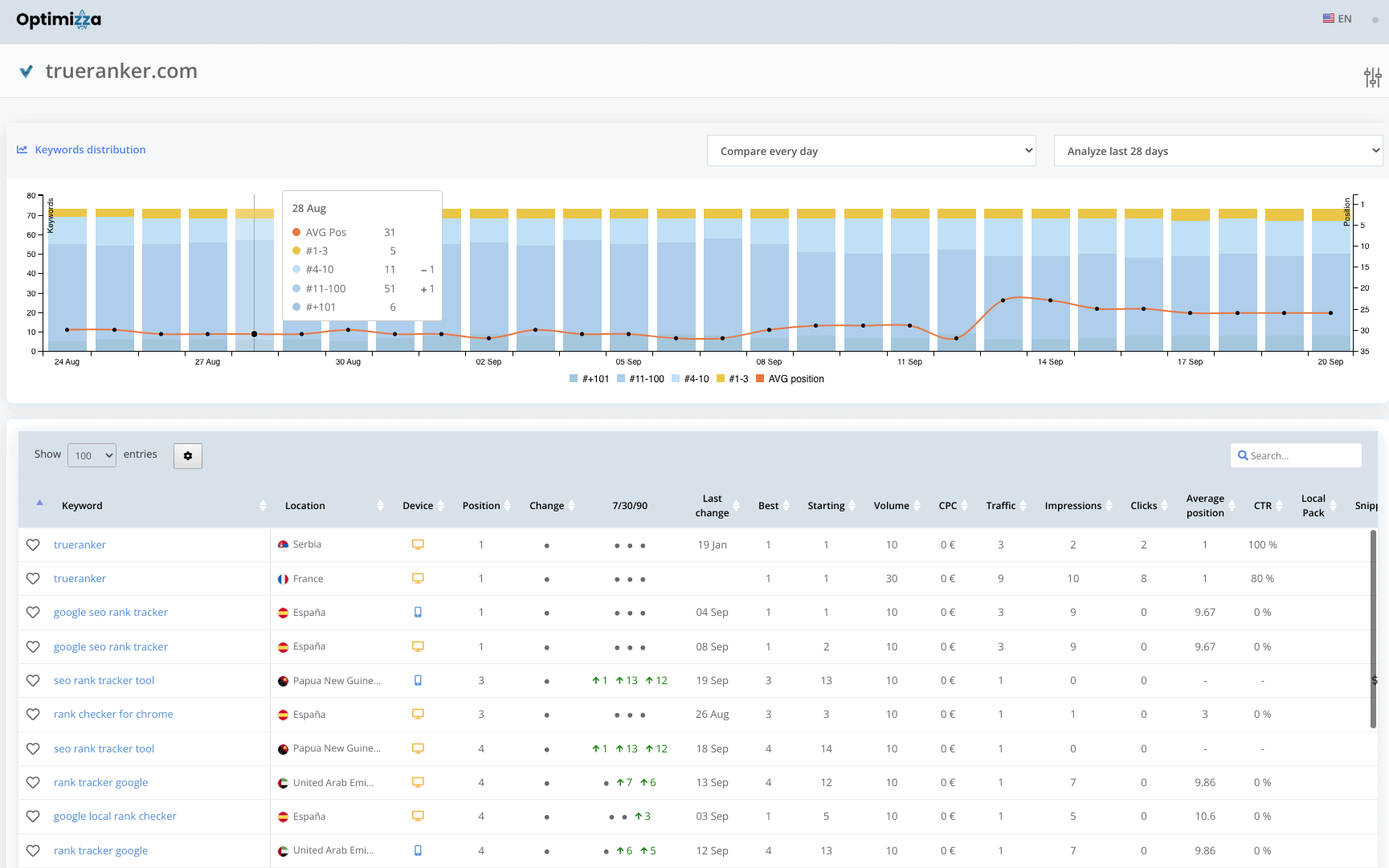 Email of position changes in your projects #
TrueRanker sends you or your client an email with the changes in the positions of your projects with the frequency you choose. You can configure this functionality from this screen.


Google Search Console settings #
If you have connected your project with Google Search Console, from this screen you will be able to configure some data settings. You will also be able to disconnect your project to not get any more data.


To update any data, click on the "Update" button at the bottom of the screen.