During the 14-day FREE Trial, TrueRanker gives you the opportunity to increase the number of keywords to monitor in your projects. To get these keywords, you will have to achieve a series of goals.
Objectives to be met to obtain more keywords in TrueRanker #
To access the objectives, you must start a FREE Trial, create your first project and access the project listing page.
Monitor at least 100 keywords #
The first goal is to add 100 keywords to monitor among all your projects (the maximum allowed in the Advanced plan). Once you have added that number of keywords, you will receive 10 extra keywords in your account.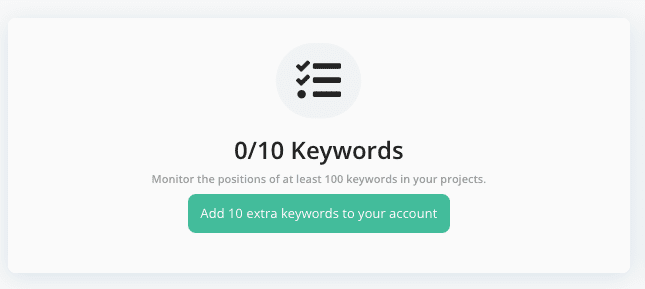 Log in daily to the website #
Log into the web platform daily and request one extra keyword daily during your FREE trial. By fulfilling this simple daily goal you will be able to get a total of 14 extra keywords.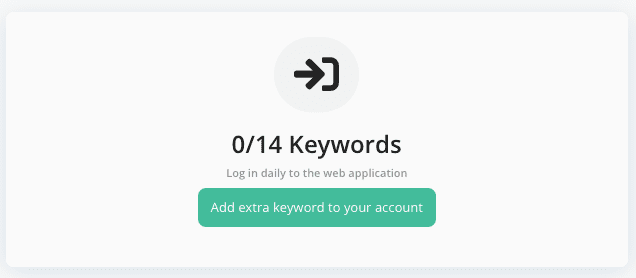 Invite a friend to register in TrueRanker #
Have one or more friends sign up and get 25 extra keywords. Share with your friend the personalized link generated by clicking on the "Invite a friend" button. Your friend must register and confirm their email address. At that time, 25 extra keywords will be automatically added to your account.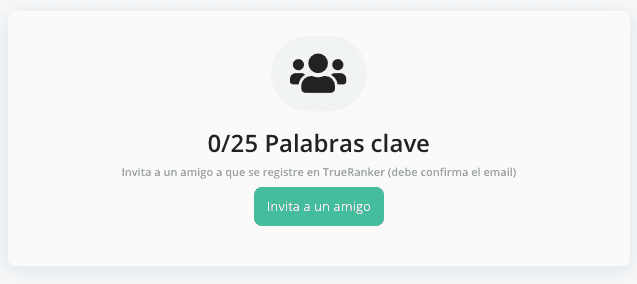 Frequently Asked Questions (FAQs) #
Are the extra keywords added to my account forever?
You will be able to monitor all extra keywords for the duration of your TrueRanker subscription.
Are the extra keywords kept in the FREE plan?
No, if you switch to the FREE plan the extra keywords will be paused and you will not be able to activate them again.
If I subscribe to a plan, are there any extra costs for those keywords?
No. You will never pay extra for monitoring those keywords.
If I subscribe to a TrueRanker plan, can I still get extra keywords?
Yes, you will have 14 days to get all those keywords.