TrueRanker collects daily the positions of millions of keywords. We analyze the SERPs and store the information about them. For that reason, we may be able to offer you keyword suggestions to add to your project (keywords for which your project is ranking, but you are not monitoring their positions).
1. Go to the project dashboard #
Go to the dashboard of your project by clicking on its name in the project list or by choosing the project from the drop-down menu in the tool header.
2. Get keyword suggestions #
In the side menu on the left, click on the text "Keyword suggestions".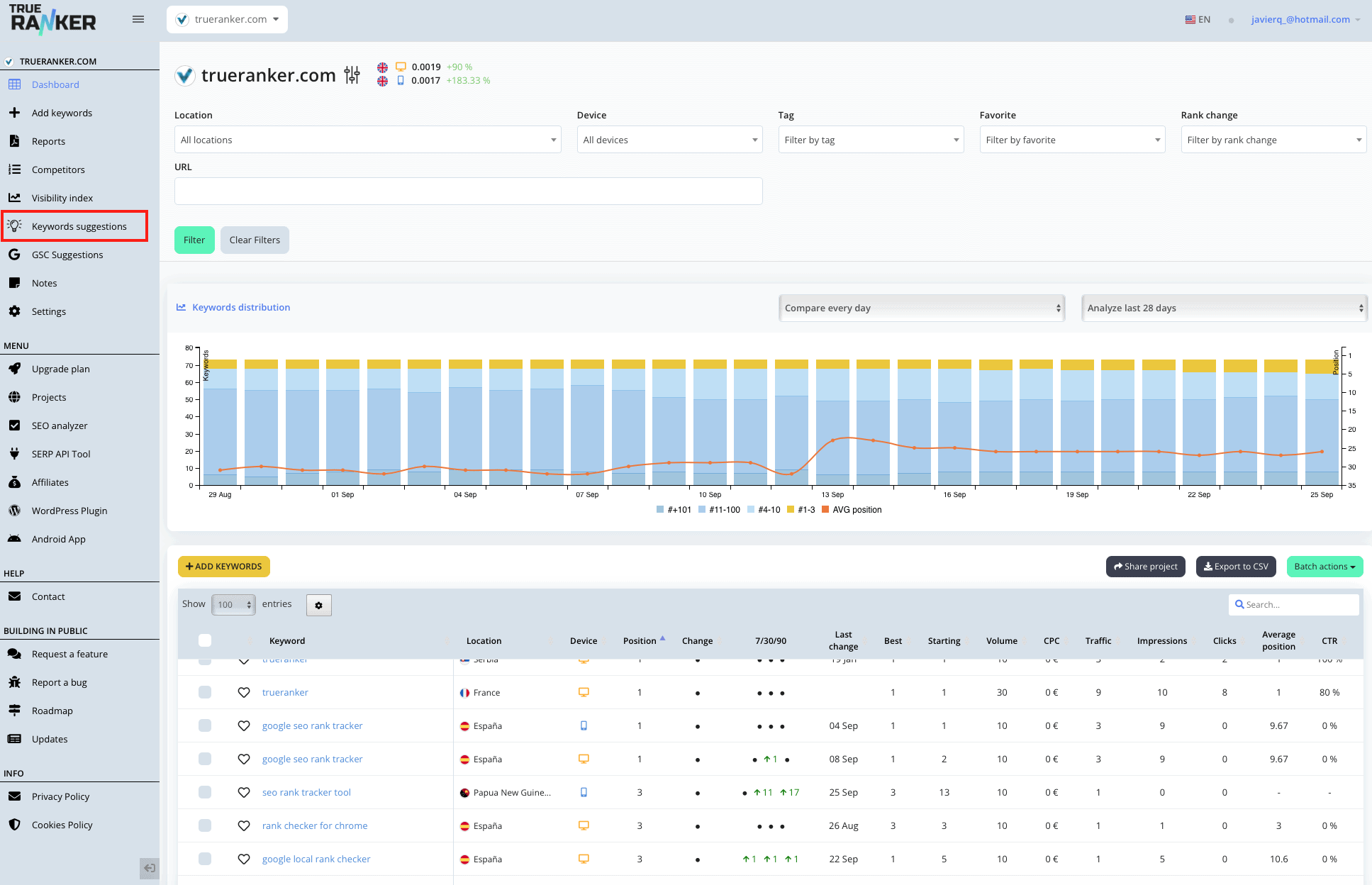 A pop-up will appear with all the keyword suggestions that exist in our database for your project.
3. Add the suggested keywords #
Choose the country from which you want to get the suggestions (by default it will be the country you chose as the main country of the project). Choose the type of device on which you want to add the keywords (Desktop, mobile or both) and click on the keywords you want to add to your project.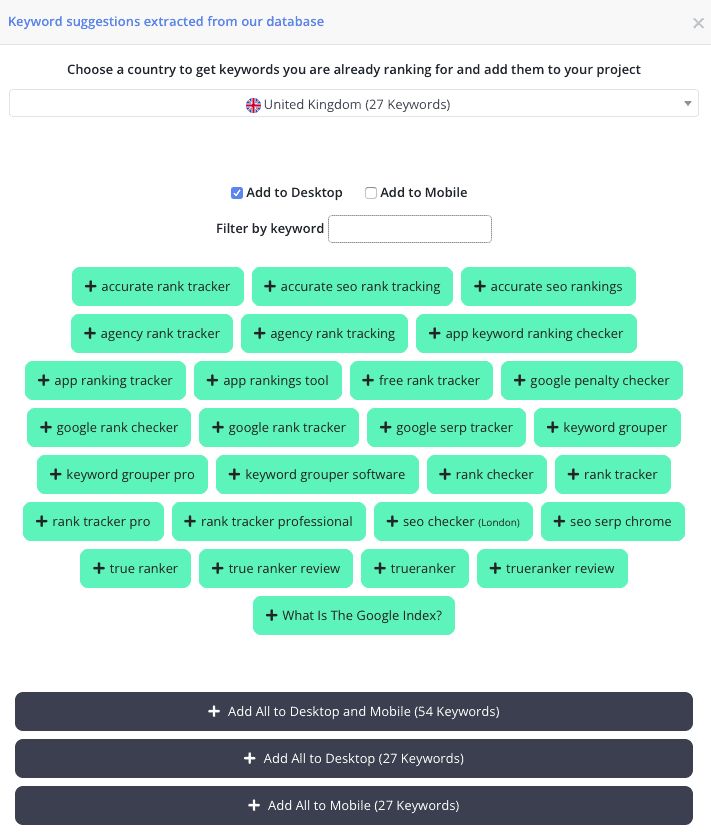 You can also add all of them in bulk with the three buttons at the bottom of the modal.