Thanks to the data we store from your projects, you will be able to create reports comparing your positions between two dates. You can configure these reports as you wish and send them to your clients. Follow the steps below:
1. Go to your project dashboard #
Go to the dashboard of your project by clicking on its name in the project list or by choosing the project from the drop-down menu in the tool header.
2. Click on "Reports". #
In the side menu, click on the text "Reports" to go to the report screen.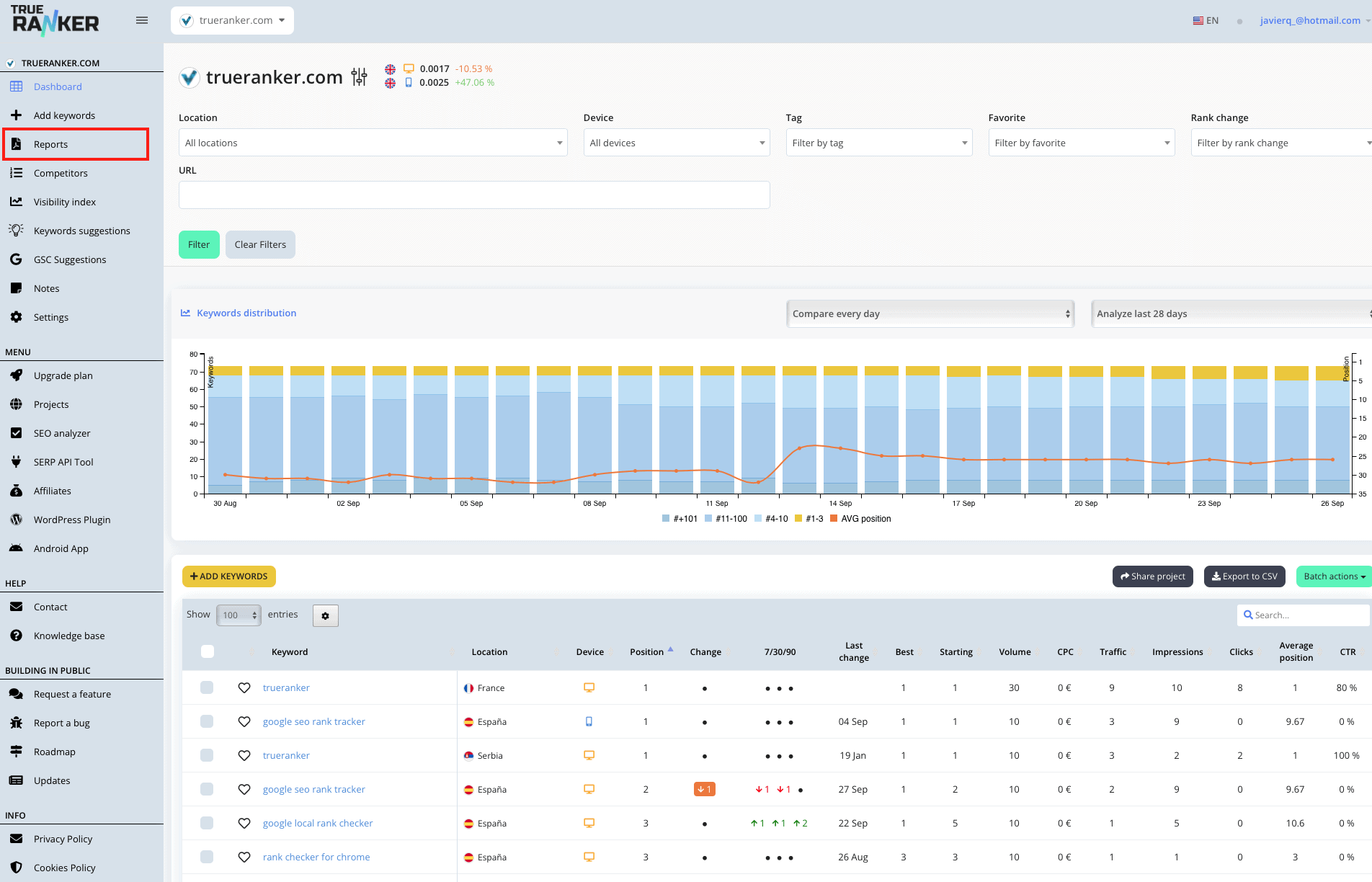 3. Create a new report #
Click on the "Create Report" button and configure the information you want your report to contain.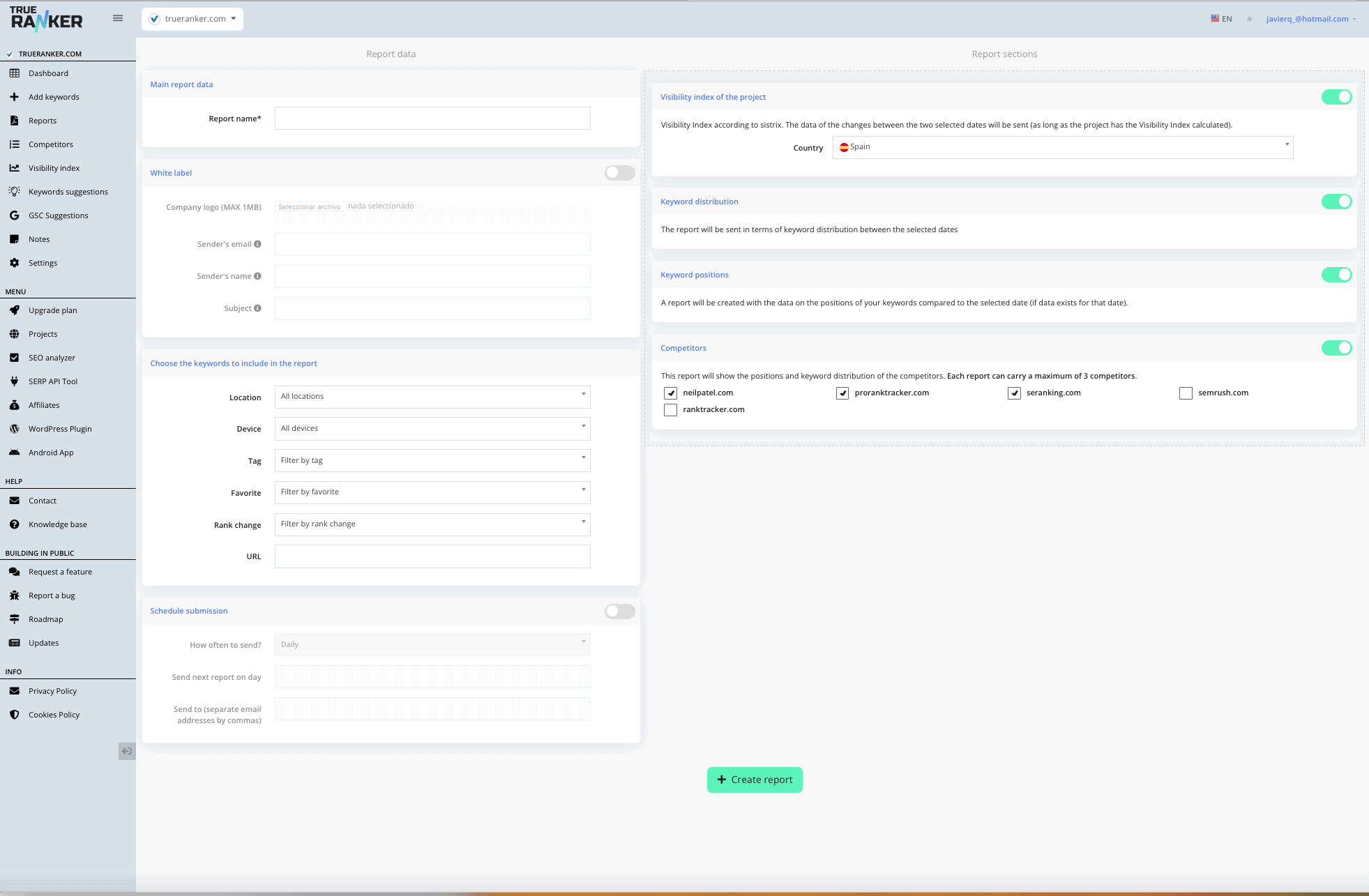 Main report data #
Enter the name of the report to identify it in your listing.
White label #
Customize the report to display your company logo and to send the report by e-mail with your data.
Schedule Submission #
Choose a frequency and have the report automatically sent to the email addresses of your choice. If you have added your brand, the data from the previous section will appear in the email.
Report sections #
Choose the data you want to appear in your report. The following data can appear in each report:
Project visibility index.
Keyword distribution.
Keyword positions.
Competitors' keyword positions.
Finally, click on create a report. From this point on, you will be able to generate reports by choosing dates or send the report automatically without worrying about anything.