Are you struggling to drive quality traffic to your website? If you have started your journey to go online and attract a high-quality audience., you will face some challenges. The web is flooded with billions of websites and high-quality content. It is one of the reasons small businesses struggle to get traction online.
But don't worry, as you also have a great marketing tool called videos. Using a video marketing strategy, you can not only attract website visitors, but it can also help you build brand authority, generate leads, and maximize sales. 
So, read this article and understand how to use videos to improve your site's SEO rankings.
Integrate Videos with Blogs
Adding videos to your landing page content or blog posts is a powerful SEO ranking factor.
Videos are attention-grabbing and informative. It gives you a media mix experience on your website when you integrate it with web content. Also, it sends positive signals to search engines to increase your website's ranking.
Once your web page ranks high in Google, Yahoo, and other search engines, it also drives immense traffic and helps you nurture a high number of leads. That way, you can get the best result in terms of SEO and improved user engagement.
Host Videos on YouTube
YouTube is one of the best platforms to host your videos. It is not only the second largest search engine but also has billions of audiences.
To market your brand successfully, start by creating your own YouTube channel. Once you have your own channel running, start to make videos for youtube, and uploading them as self-hosting can be costly. Hence it's wise to choose platforms like YouTube and embed videos from here.
You get access to basic settings, but these let you create a professional-looking channel. Also, it's a great platform for startups to get the visibility and attention of the audience. 
Improve Video Load Time
Are you endeavoring to rank your website on Google?  If so, you must know that search engines like Google consider many ranking factors.
As part of it, page load time is a key ranking factor that decides your site's ranking. Also, page load time affects the user's experience. That ultimately impacts your site's SEO score and organic traffic.
According to research, almost 57% of website visitors abandon a site after three seconds. Therefore, it's essential to improve your site's page loading time. You can use advertisement video templates that are of short time duration. It will keep the video file size short and help it load quickly. 
Use Keywords Properly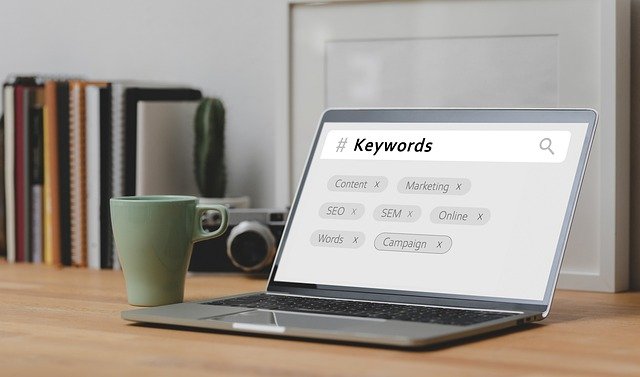 This step requires you to make proper use of metadata. It's one of the crucial tips to improve your site's ranking using videos. 
Once you have done keyword research and also created video content on the same, it's time to add relevant keywords to your video's title and other details. This helps improve the visibility and reach of the video content. 
You can start by adding the video title. Your video title must have a primary keyword and should carry around 70 characters or seven words. 
You need to add details about the video and what it will cover in the description. You can also add keywords and CTAs here. 
Last but not least, make sure to mention the keyword in the video thumbnail and tags section. 
Get Backlink from YouTube
YouTube backlinks are considered high authority backlinks. However, shares and links to your video content do not count as backlinks. 
You can create backlinks on YouTube in two ways. 
First, you can create your brand's YouTube channel and add the link to the channel profile. Secondly, you also get the option to add a website link in the video description. Whenever viewers watch your brand videos and check video descriptions, they will be able to reach your website and navigate available services. 
Many small to large businesses use this tactic and get ideal results. You can also use it as it works and drives great long-term results. 
Attract Positive Social Signals
The more people will like, share, and comment on your videos, the more reach videos will get. Hence, whenever you create such compelling videos for your audience, ask viewers to like, share, and comment.
This gives positive signals to search engines, and as a result, they start pushing your video content up and letting you drive more organic traffic. 
You can share your videos on platforms like Facebook, Twitter, and Instagram. However, make sure you follow the given guidelines and technical specs. Using social media is one of the best tactics, as social media video posts get 48% more views than simple text. 
Add Videos in Sitemaps
A video sitemap is a general sitemap within the web property. You can add additional information about the videos hosted on your pages on a sitemap, and it helps search crawlers index videos properly in the right section. 
It helps the search engine find and understand the type of video content uploaded, especially new ones. So, if you want to get the most from your video marketing strategies, adding your video content to a sitemap is good. 
Get the Fullest Benefit of a Transcript
Although search engines like Google also consider videos while deciding on search rankings, they are primarily text-based engines. Hence, if your video content has more text-based elements, the more chances it will get the attention of these search engines. 
You can add your primary keywords when adding transcripts to your videos. It will be an added advantage and help you get more search rankings. 
Not only this but adding a transcript also appeal to viewers. It helps them stick to the videos till the end and execute the given message. So, when you select one of the advertisement video templates and add video clips, you should also prepare a transcript and add it in the same manner. 
This way, it gains the attention of search engines and drives more visitors. And if it is done well, it will also ensure better engagement than videos without a transcript. 
Wrapping Up
Videos are a convenient form of digital content. Videos are easy to understand and also loved by Google's algorithms. If you want to improve your website's search rankings and traffic, you should also implement video marketing and follow these tips. Remember, when it is done well, it can improve your website's search traffic and conversion. So make sure to create relatable content for your audience, implement the tips, and see the best results!