Local SEO is very important for any business that has a physical location such as a store, point of sale or service or offices. With My Business, Google offers a tool to make a business more visible to users looking for businesses, products and services in a specific location, providing them with useful information such as opening hours, how to get there (by inserting the business in Google Maps), what products or services they offer, as well as an environment where they can interact directly with customers and potential customers.
In order to use this service it is necessary to create, configure and verify Google My Business. If you fail to verify, that is, to prove that you are the real owner of the company, you will not be able to obtain all the benefits that this platform offers.
Why is it important to verify your business for Local SEO?
The process of verifying a business or company in Google My Business follows the following steps.
Creation of the Google My Business account.
Add a company with its data and basic information or information that you want to share.
Request verification to authenticate that you are the business owner with Google.
Receive the verification code through the chosen channel.
Enter the code provided by Google to verify the business for local SEO.
The benefits of verifying the Google My Business listing are:
Increasing local business visibility
Appear in the SERPs or Google results pages with data about the company that are of special interest to people who are located or reside near the area:
Business hours (opening and closing).
Address of the company.
Contact information (telephone, e-mail, social networks…).
Google My Business will attract a greater number of consumers to the company's facilities, and that the Internet and Google have become the usual way that people use when they want to find a restaurant, store, or any business near their current location.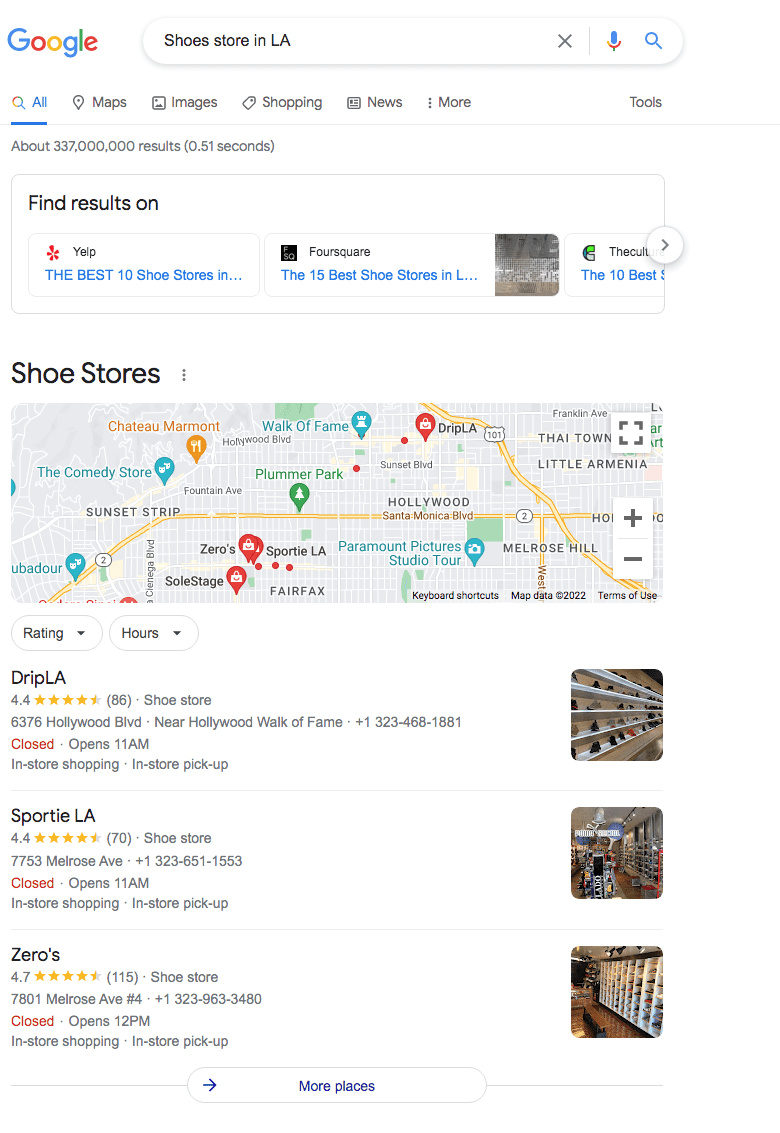 By verifying your Google My Business account, you will be able to significantly increase the number of people entering your company, with a consequent increase in sales.
Facilitating access to the business
With a verified Google My Business profile, the business will appear on Google Maps, making it very easy for users to know precisely the physical location of the business and how to get to it.
A link to Google Maps with an interactive image showing the location of the business will appear on the Google results pages next to the business information.
Allows interaction with customers and users
Thanks to Google My Business, customers can leave their reviews, complaints or queries, and the company can interact with them to establish a closer and more personalized relationship.
For example, in the event of a complaint about a problem with a user, you can act immediately to solve the problem and avoid a reputational crisis, giving a good image to other users.
Improves business image
The company has an ideal tool to provide better customer service, acting immediately to any incident, question or problem, projecting an image of professionalism and concern for its customers.
By getting positive reviews on My Business, the company will increase its prestige in the networks and will get many customers to recommend it to their close circles (family, friends or co-workers).
5 Ways to verify your business in GMB
Once the verification of the My Business profile has been requested, Google will respond by sending the verification code through five different channels (you can choose the channel through which you want to receive the code).
1. Sending by regular mail
It consists of receiving the code by ordinary letter, so this type of sending will take longer to verify an account (the waiting time can even exceed one month).
This is one of the usual ways of verifying a company in GMB as it is the simplest and most reliable way for Google to verify that the company really exists and who its owner is.
Sometimes this method of request fails, never receiving the verification code. Fortunately, you can request a new code to start the process again (something that also happens with the verification of a Google Adsense account by mail).
2. Phone
It is a quick and easy way to verify a Google My Business account. By providing a contact phone number and selecting the option to verify by phone, Google itself will call that number to verify the profile and activate the account.
The drawback of this process is that it is not available at the time Google calls, as it will not be possible to call back to continue with the verification process.
In addition, this form of verification is not available for all companies, so it is not one of the most used.
3. E-mail address
If this option is available in the My Business profile it is a simple and quick way of verification. The code will be received in the company email, so it only needs to be entered in the appropriate place in the profile to verify the account.
4. Immediate verification
It is the ideal option because it allows you to verify the company at the same time, without having to go through a process or waiting time.
To be able to access this type of verification, it is necessary to check that it is active among the profile options. If it can be used, it means that Google already knows the company and knows who the real owner is (for example, because it has already verified its domain in Google Search Console, which is why it is interesting to use the same account for GMB as for GSC).
5. Mass verification
This fifth option is intended for companies that have many points of sale or locations, to verify them all in a single process, saving time and effort.
For example, if a sports shoe store has 15 stores throughout the country, with mass verification you can confirm the ownership of the business and activate the Google My Business account in a single process.
6. Other forms of verification
In addition to the above ways of verifying a GMB record, there are other ways that may or may not appear active in the profile
Videocall. With a video call via Google Hangouts or meet with a Google employee.
My Business Provider. Google Certified Partner to verify other companies.
Product Expert Program. Users who have managed to become experts in Google products by reaching at least a gold level.
Local guides. Local experts in business and commercial guides, although Google has currently deactivated this service due to a massive spam attack.
If a company wants to get the most out of local SEO, it must verify a Google My Business account to appear prominently in the search engine, making it easier for people in your area to find you and access basic information about your business, such as your opening hours, your contact details or how to get to your facilities.