If you are going to create a blog, a website from scratch or an eCommerce, you will ask yourself the question that we all have done before starting a project on the Internet, CMS or custom development? That is, choose a CMS from the hundreds on the market or hire a programmer to create it from scratch.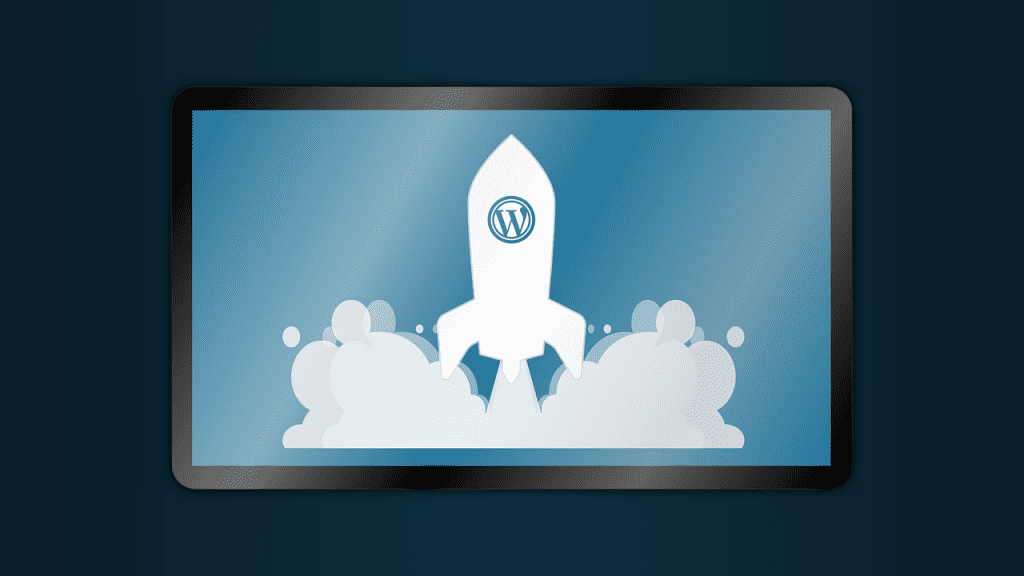 ¿CMS or custom development?
From my experience of several years in the network, I can tell you from now, that most of the time using a CMS is the best option for the vast majority of users unless you are a large company and want to take your website to another level, a CMS like WordPress can meet your expectations.
Let's talk about WordPress, the most popular CMS when creating a website, approximately 50% of the websites on the internet are created with some CMS, and of that 50%, more than 60% are made with WordPress, imagine the billions of pages that are.
First of all, what is a CMS?
A CMS, by its acronym in English Content Management System, is a content management system, that is, software that we can install on our hosting, configure to our liking (with themes, plugins, etc..), and use as a blog, eCommerce, news website, etc.
Advantages of using WordPress as a CMS
Imagine that you have an idea, to set up a store of coats for snails, that winter is coming and as African snails have become fashionable, it seems that the owners are buying them warm clothes so they do not catch a cold, leaving aside the more than reasonable feasibility of the project, you will have to face the option of developing it from scratch or use a content management system.
WordPress, as a content management system is very customizable and flexible, with it you can create from news websites, hotel booking websites, ticket booking websites, personal blogs, eCommerce, etc. that is, practically anything.
You just have to download it (note, WordPress also offers a version to work directly from your website, but it is more limited) and upload it to your hosting, or install it directly from the hosting if you have the Softaculous repository, install the plugin for eCommerce Woocommerce and in 5 minutes you will have mounted your store coats for African snails.
It has a huge community behind it that you can turn to in case you have problems.
There is also a huge directory of professionals dedicated exclusively to WordPress (programming, theme modification, plugin creation…).
Themes. Themes are the external face of WordPress, without looking at the code sometimes it would be impossible to know if a website is created with WordPress, there are thousands or millions of different themes and a lot of free ones.
Plugins. They are the ones that add extra options to your WordPress installation, for example, to turn it into a store (Woocommerce), to improve the whole SEO of the site (All In One Seo), and to improve loading (W3C Total Cache)…
The best thing about plugins is that there are thousands in the WP repositories and there will always be one that fits what you are looking for if not you can always resort to a programmer to create a plugin with the functionality you need, which will be cheaper than doing all the development from scratch.
Adding content. WordPress is specialized in managing content, so creating new content is very simple, through posts or pages, we can post new content on our website and with a text editor (Gutenberg) that offers many layout possibilities.
The main disadvantage is the optimization, unless we hire a programmer to modify our WordPress website or the plugin we are going to use, and that would be self-developed, we will always have more options than we need and that is consuming many more resources.
In addition, you are a "prisoner" of the WordPress environment, if you develop a website under the system, it will be complicated (not impossible) to migrate it to another CMS or to your own development.
Advantages of customized development
Preparing a project from scratch requires preparing documentation, meetings with the programmer, adjusting prices, etc. Much more work and much more money, but in exchange you will have a unique project, 100% adjusted to the needs of your company.
Disadvantages of using custom development
The main disadvantage is clear, investment of time and money much higher than using a free CMS like WordPress.
On the Internet time is money, if you have a project in mind you have to apply the "lean startup" methodology, i.e., launch the product or project as soon as possible and improve along the way, with customer feedback.
Another of the "hard" drawbacks is that you will always be "tied" to a programmer, when a function is obsolete when you have to update something on the web, you will always require the work of a programmer.
So… which option to choose?
As you can see, choosing what type of development you want for your website involves several factors. In my opinion, if you are on a low budget, if your project is somewhat generic (e.g. a standard eCommerce), or if you don't know if you are ready to invest a large amount of money in your website, I would choose to use a CMS.
On the other hand, if your project is developed in a CMS, is constantly growing and you need custom features, you should opt for custom development (being aware of the dependence you will have on a programmer or programmers and the price that will cost you the development and maintenance of your site).
If you have more questions about this topic and want to talk to us, you can contact us through our chat.