Earn money periodically and incrementally with each user you refer and access one of our plans
Recurring affiliate program with no end date as long as your referrals are subscribed to TrueRanker
Earn 20% of our income for each new subscription or renewal
Monetize and earn recurring income with your website, content on social networks, applications or whatever the medium you use for your digital marketing. Join now and start earning money with every user you refer who purchases a True Ranker payment plan.
How does TrueRanker affiliates program work
To enter our affiliation program you need to have a user account in True Ranker. You don't have to have any subscription or pay anything. Participating in our affiliate program is FREE.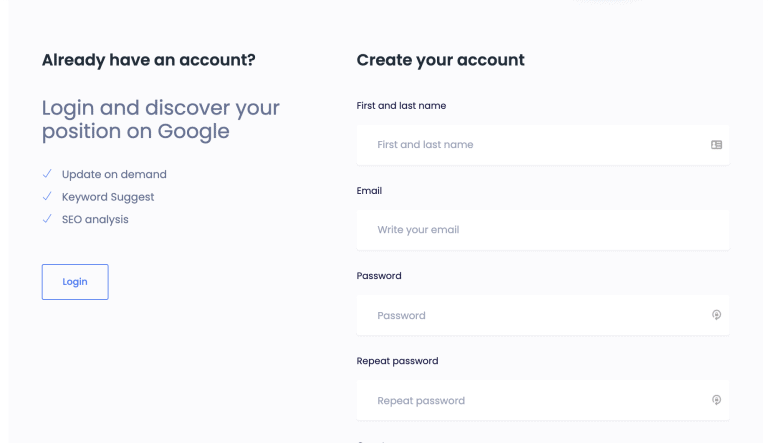 Share your affiliate link
Click on "Affiliates" in the user menu and enter your personal dashboard. In it you will find your personalized affiliate link. Share it through your website, social media content, applications or any means you use for your digital marketing.

Earn money with each new purchase or renewal of each of your referrals and study if your strategy is working thanks to our personalized statistics.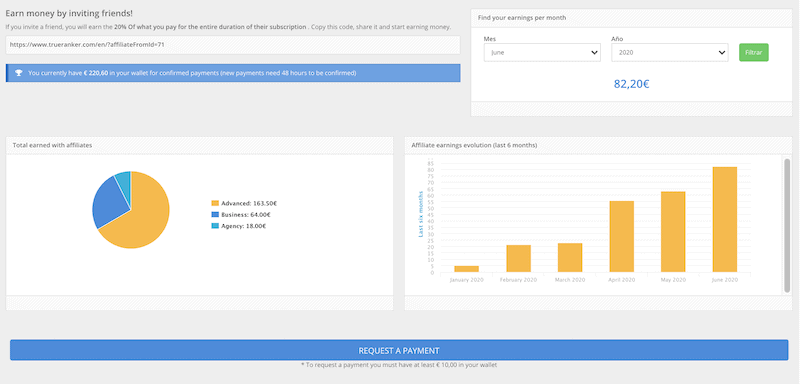 Start earning money with TrueRanker today