Google Local Rank Checker for local SEO projects
Take control of your SEO strategy in any city in your country
TrueRanker allows you to monitor your keyword positions locally. Find out if your Google my Business listing appears in the local pack of your business keywords.
Local rank tracking tool for monitoring your website positions in Google
Do you know if your website is positioning correctly in the city where you offer your services? Are you correctly focusing the Local SEO strategy to sell your products in the locations that interest you?
Is your Google My Business listing showing up in Google search results?
With TrueRanker you will have access to all the necessary information so that you can improve your Local SEO strategy thanks to our local rank tracker.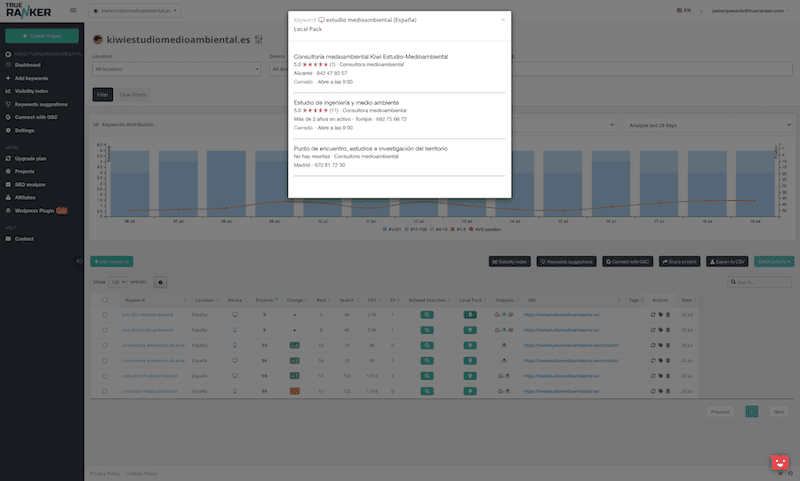 How does TrueRanker's Google local rank checker work?
Controlling the positions of the keywords for which any local project ranks is very easy with TrueRanker.
1. Add a new project and enter the domain of your website.
2. Add to the project the keywords that you have worked on locally and enter as the location, the city or town in which you want to monitor local positions.
3. Done! Now you will be able to see the positions by which your local business ranks and its evolution over time. Easy peasy!
Start NOW to monitor the Local SEO of your website with 100% accurate data
Monitor your Google My Business listing
Find out if your Google My Business listing is well optimized and is giving you the results you are looking for.
Know who your SEO competition is at the local level and what businesses appear in the local pack of local searches on Google for your city and your niche.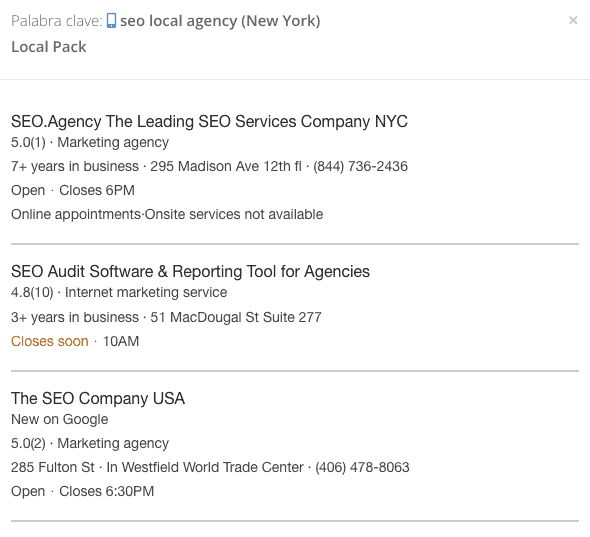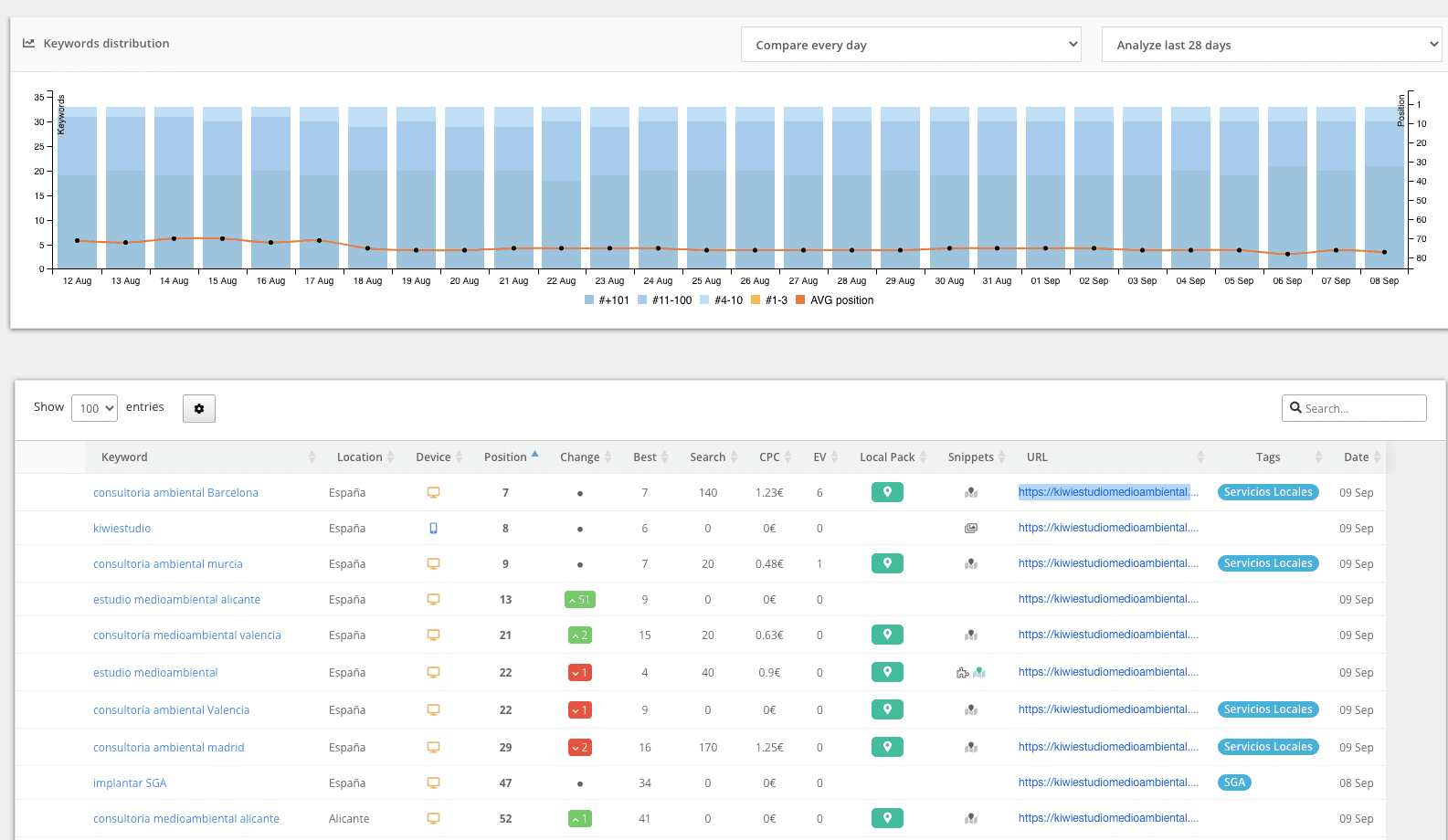 The ideal Local SEO tool for agencies
With TrueRanker you can monitor an infinity of local keywords thanks to our personalized plans for agencies.
No domain limit, you can create all the local projects you want.
Unlimited clients, you can share the project in real-time with the number of people you want.
Unlimited emails, send daily, weekly or monthly reports to the number of clients you need
Your custom local rank tracking tool
Are you missing any tools? We implement it for you! Contact us and tell us what you need to improve the local SEO strategy of your business.
Flexible prices adapted to all our users
Are you still not monitoring the Local SEO ranks of your business?