The word CRO comes from the acronym Conversion Rate Optimization. This is a concept that is very fashionable nowadays.
Generally, you could say that the CRO is responsible for improving the conversion path that a website has, in order to optimize it and eliminate barriers.
In other words, it helps companies that sell products or services online to increase their income and, of course, improve the results obtained on the Internet.
Are you interested? Anything that generates an increase in our profits becomes a very attractive topic.
That's why today we bring you everything you need to know about the CRO and how it can help you improve the final conversion rate of your website.
What is CRO?
This topic can be a little difficult to understand. That is why, if you need to know what CRO is, we will try to explain it in a very simple way.
The CRO is a set of techniques composed of a series of steps and stages. They are based on a scientific method, which starts from a hypothesis raised with the aim of checking it. That is, to verify whether we are right or wrong.
Then, the CRO, specifically, is a methodology that aims to improve the profitability of any website.
Remember that the most important thing in an online site is that it can generate good traffic and, in this way, get users to make a transaction, whether they are purchases, subscriptions and more.
What is the conversion rate?
The conversion rate refers to the metric of the transformation of current customers to whom a sale has been made.
The conversion rate is obtained by dividing the number of conversions by the number of visits to a website, made in a given period of time.
The key is not to work these data as simple numbers, but rather to be cautious, because behind them are real people who undoubtedly give life, strength and profitability to your business.
For this reason, a high conversion rate translates into customer satisfaction.
What is the CRO for?
The CRO, as mentioned above, is responsible for optimizing the profitability of the website.
If you want the number of transactions on your website to increase, you will need to analyse it in detail. In this way, you will be able to execute actions that will help optimize the conversion rate.
How to achieve this? There are several methods, although some are more practical than others.
For example, to analyze your website, you can make use of multiple analytical tools available for this purpose. They even provide the techniques that will help you optimize the page.
In this way, we encourage in a simpler way the conversions in our website.
Benefits of applying the CRO on your website
It is important to keep in mind that, when applying CRO techniques, the results will not only be reflected in your numbers, but also in the improvement and quality of the services you offer.
Some of the main benefits obtained by using these techniques are the following.
Increased traffic
The more traffic you have on our website, the more likely you are to get the most benefit from the people who have certainly shown interest in your products or services.
Increased profits
The conversion rate is important, but with the application of CRO techniques you will be able to offer a clearer and more satisfactory process for your clients. If this happens, it is very likely that they will come back to your website to do transactions.
Increase profitability per visit
Have you carefully analyzed how much your page generates per click? Well, with CRO techniques you have the advantage of being able to maximize the profits generated by them.
No investment in advertising
What is really important is to retain and convince visitors to buy from your website, and you don't necessarily need to pay for advertising. You can achieve this through an optimal CRO strategy.
Increased lead generation
This refers to the increase in users who provide their data on the website.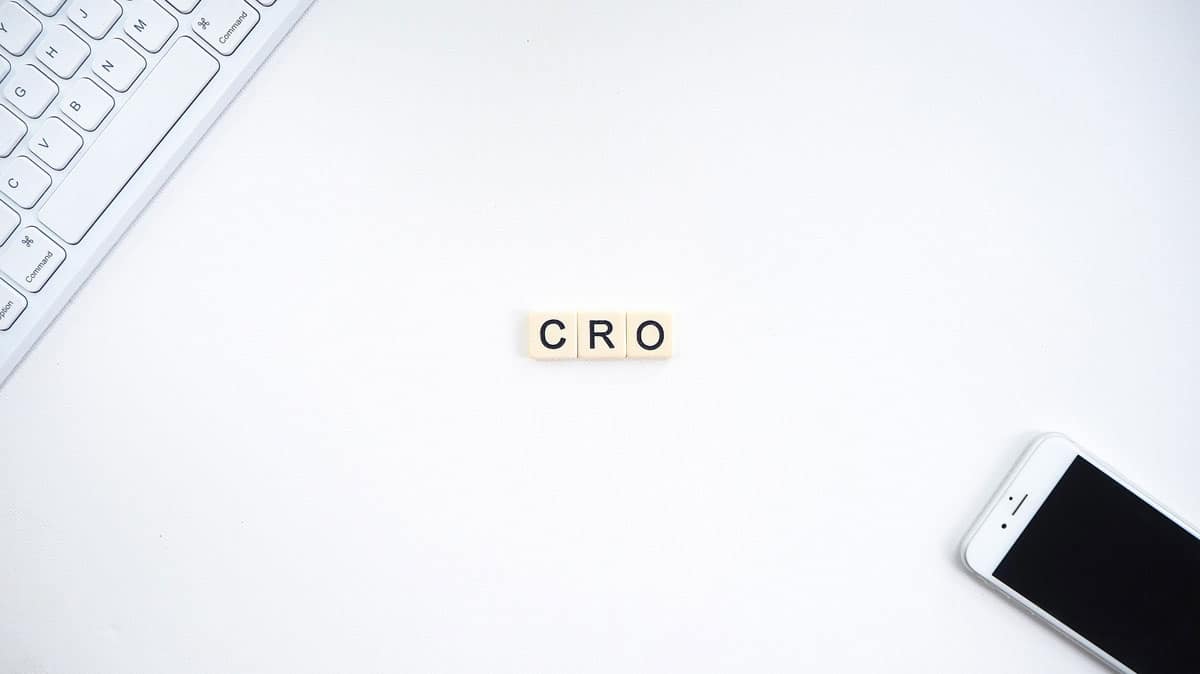 Importance of the CRO to your business
In the digital world it is important to maximize the conversion levels of a website. This, in general, depends strongly on correct optimization.
Nowadays, it is much more difficult to get quality traffic. Therefore, the importance of the CRO lies in its ability to save costs, time and even money in attracting new quality users.
The techniques offered by the CRO allow our website to be efficient when a new user arrives, encouraging them to carry out the action we want.
Something else to highlight is that these techniques will not work at first. But don't get discouraged, you will have time to do it.
First of all, you should draw up a strategic plan with the objectives you want to achieve, but remember that the CRO is not miraculous.
The Internet is sometimes cruel to people who do not set out their goals or are not clear about them from the start.
How to apply it correctly?
While we have touched on the importance and use of the CRO for your business, we have not discussed the correct way to apply it.
Doing it correctly is not difficult, the detail is in understanding and studying the behavior of users who visit your website.
For best results, what you should do is try to understand the needs of consumers.
You must also be clear about the most relevant negative aspects of your website. Then you proceed to make the necessary changes to try to satisfy them.
How to do it? Exposing relevant content, which is well structured and organized, so that the user can enjoy a smooth navigation on your page.
This requires working on important aspects such as web design, usability, adaptability and content marketing.
Factors influencing the CRO
On many occasions, to obtain relevant information on the negative aspects of the conversion rate, it is necessary to search outside the website.
In this way, you can identify the external factors that may be having a negative influence and try to solve them through productive improvement.
Keep in mind that if you carry out advertising campaigns and they are not optimized for the right audience, that investment will become a loss.
CRO tools to optimize your website
Today we have many analysis tools that allow us to obtain all the information we need. This applies from the type of customers we have until the product they are looking for.
With this information it will be much easier to offer them a product, a good or a more specific service, adapted to their more general needs.
Some of these analysis tools are:
A/B performance test.
Google Analytics.
Google Optimize.
Crazy Egg.
AB Tasty.
Optimizely.
As you can see, you have a lot of facilities, so you have no more excuses if you want to do business on the Internet.
How to create a CRO project?
First of all, what you should do is look for as much traffic information as possible on your website to diagnose the problem.
Secondly, you must plan the objectives of the possible improvements you will make to your business. This, without a doubt, is a fundamental step, since it is the route we will follow until we reach it.
Remember that a good strategy involves a good study behind it. That is why, a third step, would be the creation of hypotheses.
Then you should make use of some analytical tool to do a test in a certain time frame. Finally, you run the solution obtained to improve the CRO.
Relationship between the CRO and the SEO
Many people don't know the difference between CRO and SEO. Could they be the perfect combination or could they get into discord?
Personally, we can say that, if there is a good combination and balance between both, it can be very beneficial.
In that case, we would have to go to the definition of SEO, which, in short, is nothing more than the positioning in search engines that allows you to improve the visibility of your website in an organic way.
Knowing this, we can then deduce that the SEO will take care of capturing the traffic, but the CRO will convert that traffic into sales or transactions.
To achieve this merger you must know how to manage keywords, the SEO on page and a unification in the objectives of both.
Balance between SEO and CRO
This will depend on the objectives you have set yourself from the beginning.
They can be worked on simultaneously and without many complications. To achieve this you have to choose the right keywords in relation to the content of your page.
Remember to write for people and not for Google. What's the point of optimizing content if it's not even pleasing to the human eye?