Definitely, the positioning of a website has become very attractive, not only for webmasters, but also for many companies, due to the many advantages that Google offers.
It is nothing new that everything goes through the famous search engine and, therefore, is the channel by which a person can reach the website of our company or enterprise and thus generate a significant increase in sales volume.
At this point, the Internet has grown so much in recent years that it is increasingly important in our lives and, for this reason, the Google search engine has a total and absolute relevance.
Although the web is overloaded with pages, this does not imply that only those who have a lot of money or reputation can be positioned among the most searched options.
At the same time, there are many website creators who have no idea how search engines work, nor do they understand the role of links. Indeed, they don't even think about keywords. In that case, the end result will be a failure.
The reality is that you can create a well-positioned page without having to invest thousands of euros. The key is to know how Google traffic works and develop a solid and consistent strategy.
In short, knowing how to position yourself on the net is essential for any business or enterprise, so getting a significant traffic of visitors is a transcendental aspect.
Here we'll give you some basic tips on how to position yourself on Google so you can scale in searches without spending large sums of money.
The role of keywords
When we want to position ourselves in the most famous search engine on the planet, we need our website to appear among the first options. And for that it is essential to have found the right keywords.
In the first place, we are talking about keywords, when we refer to what normal Google users type. That is to say, a term is introduced and immediately a list of pages with that content appears.
Normally we search for Google intuitively, using simple words, which, in many cases, are more basic than expected. So, a first tip is not to look for complex and sophisticated words.
Then, it is essential to test the competition to see what kind of keywords they use. In this way, we will see where to face our positioning.
There are several ways to find keywords, but there are 3 steps that are the best results have brought to various companies.
The first thing is to make an exhaustive list of ideas. Here, a very good exercise is to think about the words that we would use ourselves, if we were users or consumers.
In the second instance it is fundamental, as we explained before, to see which keywords competitors use. To do this, it is key to enter their websites, social networks, forums and blogs.
The last important point, when thinking about finding the right keywords, is to look at those suggested by Google itself in the "related searches" section (at the bottom of the results page).
Once the selection of potential keywords has been made, it is necessary to investigate the volume of accumulated searches in each of these words.
Thus, you will obtain the values of each of these words. Also, another important point here, is to measure the level of competition they may have, since a very high level can keep you away from the top positions in Google search.
The last step is, of course, to choose the keywords. The most successful terms are those that have a fine balance between high relevance, as many searches as possible and the lowest level of competition.
Content creation
We may have done a great job with the keywords, but if the website doesn't have good content it will be difficult for users to access.
There is no doubt that what we develop on the web is the most valuable thing and the reason why someone is going to visit your site.
Creating effective texts is not a simple task, in fact, quite the opposite. It is not enough to write a couple of paragraphs with several keywords.
In this sense, to attract users it is necessary to take into account some tips that can be effective.
In the first instance, there is no doubt that the content of the web has to be interesting for the consumer to enter our website daily.
If the development is full of text without spaces, nor any image or video, it will surely be a failure.
Nowadays, every online site needs phrases and short paragraphs, videos, photographs, among other things of interest.
The last advice in content creation is that what we do has to be easy to share. If we want to grow exponentially, it's almost obligatory that the person who was interested in what we did can share it wherever they want.
Optimize your page
The content is just the beginning. Then, it needs to be put in the right way for Google to position it properly.
If the most famous search engine finds relevant terms on your page, that's a good thing. But if, in addition, each content is in the right place, all the production effort will be worth it.
At this point, it is vital that you follow some principles of how to position yourself in google properly. We've already talked about the importance of content. After development, there is no doubt that the title is the most important factor.
Specialists try to put the keywords at the beginning of the title tag, because that's where they carry the most weight. Here it is essential not to repeat the same title over several pages.
Headings, especially H1, provide another opportunity to optimize your websites.
The text inside the headings helps search engines identify the topics on a page. And they're also a great help for readers to differentiate the sections.
For texts, there are several important tips to keep in mind to position yourself in Google properly.
First of all, always offer your texts in HTML format, not in images or files of any kind.
The first sentence has a great weight, so it is vital to try to include in it your main keyword.
As for keywords, it is essential to use variations and synonyms to avoid boring readers. At the same time, it is not advisable to abuse them.
Images have an important role, as they can help get more traffic to your website. To be effective, you can use them in keywords in the file name, in the descriptive text or in the descriptive images.
For its part, the meta description has no influence on the positioning of the page, but it can have weight in the moment that the user clicks. At this point, it is a good idea to treat it as a small ad for it to be effective.
Finally, the name of the page is an extremely important element in search engines. As far as possible, it is very important to include the main keyword.
Indexation
Another transcendental part that needs to be done in order to be positioned in Google. This search engine uses links to discover the pages that make up a site.
First, this search engine reads a page and, when finished, jumps to another page through the links it contains. Part of this information is stored in its index to retrieve it when a user does a certain search.
This process is called indexing and it is essential to know what the keys are for Google to take into account this aspect of our website.
Remember that if Google cannot jump to other pages ( that is, index them), the webs that are not in its index have no chance of appearing in the search engine.
To prevent this from happening, a certain web page must necessarily provide access to all its pages through links.
There are 3 different ways to organize the links of a website to promote a correct indexation and thus have more chances of positioning in google.
One way to carry out this procedure is that absolutely all the pages of our business or company are accessible through the links that start from the home page.
If the links on your site are in JavaScript or Flash Player, you should know that Google does not get along with them. In these cases, you will need an HTML alternative to these links so that the search engine can follow them.
The last way to make indexing easier is to create a sitemap in XML format and send it to Google.
By doing so, you're telling the search engine what pages make up your site and where it can find them, so it's easier to go through them.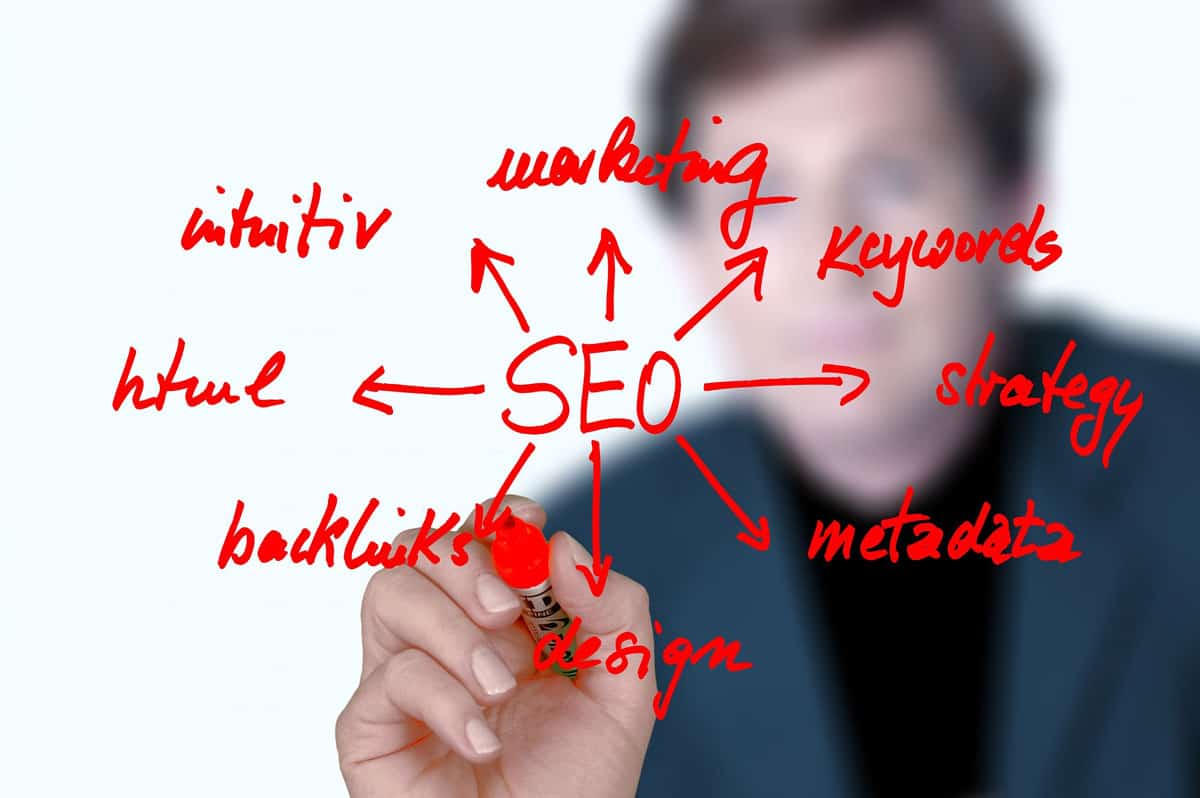 Improve the user experience
Google's goal is to provide its users with the most relevant results and the best service available. Since search is its star product, success will depend directly on how happy your consumers are.
Google not only wants to offer the best content to the queries made by users, but also provides the best possible experience. That is why, for a website to position itself very well, navigation must be efficient.
And for the most successful search engine of the moment, the basics of a good experience are loading speed and optimization for mobiles.
Loading speed
Google uses loading speed as one of the main factors in its algorithm. This means that the faster an online site works, the better the experience and users will spend more time surfing there.
Several techniques are recommended by specialists to increase the speed of loading a web page.
First of all, it is important to reduce server response time. To do this, it is essential to load the right and necessary components for each site.
At the same time, it is key to prioritize the visible content, highlighting the most important parts of the development of a page.
It is also good to take advantage of the browser cache and cache dynamic pages to minimize the weight of each of the sites.
With these actions, the loading speed of your website will be optimal and you will make users navigate quickly, an aspect that is always valued.
Optimization for mobiles
Most of Google's traffic comes from mobile phones, which is why this search engine favors pages that offer a pleasant experience for these devices.
In order for smartphones to have access to our website, several important points must be taken into account.
First of all, whether it is an adaptable design, a dynamic publication or a URL, you have to choose a solution appropriate to the characteristics of mobile phones.
Therefore, it is essential to use an appropriate design to facilitate touch navigation on small screens.
Finally, loading speed also plays a crucial role here, as mobile phones often do not have Wi-Fi and require fast Internet access.
Patience
It is important to be clear that working on keywords, content, website development, indexing and other aspects that we have listed, is not going to bring immediate results.
All these points are fundamental and there is no doubt that they will increase the visibility of your website in Google.
But it is necessary to have patience. It takes time to work on your website, for other people to share your content and also for Google to detect these changes and evaluate your page.
It is essential that, once the strategy is set, you don't go back and take completely opposite actions.
And it is that many people, out of impatience, take a 360-degree turn and make decisions contrary to what they had done, without any improvement in the results, because it really takes time.
Definitely, to position yourself in Google it is vital that you understand that, if you worked well every aspect and you have patience, the objectives set are going to be a reality.