It is clear that SEO positioning has become very important, not only for those webmasters, but also for all types of companies, due to the many advantages that Google offers.
It is no longer a surprise that everything goes through the famous Google search engine and, therefore, it is the means by which a person can reach the website of our company or enterprise and thus generate a significant increase in the volume of visits and future sales.
In this sense, if you have created a WordPress, you should know that you need to find the SEO plugins that will help you optimize your pages in the best possible way.
There are many aspects that need to be improved in order to be positioned in Google when creating a website, such as content, loading speed, indexing and keywords.
For this reason, it is essential to find the right plugins. But be careful, the search must be conscientious, since if you install a large amount of them it is likely that the page will slow down and, in this way, Google will place it far from the first positions.
In short, it is worth knowing which WordPress plugins can help us to put our website at the top of the most famous search engine.
It is important to note that some are totally free, while others are partly free and have a premium version.
Let's also clarify that, to make it much easier for you, we'll divide the tools according to their functions (general settings, to improve speed, for an increase in CTR and other aspects).
WordPress SEO plugins for general settings
These programs will allow you to configure almost all the SEO aspects of your website so that you can position your content quickly and easily.
In this sense, we will talk about two outstanding plugins totally free, which have very important features for your site: Yoast SEO and Rank Math.
Yoast SEO
Here we are in the presence of one of the best free WordPress SEO plugins you can find. Besides, it has the particularity of being very easy to run, so in a short time you will be able to learn how to use it.
Yoast SEO will allow you to set up almost all the aspects related to web positioning. At the same time, it has the particularity of alerting users to possible errors in keywords you want to use.
Its most important feature is that it allows a detailed analysis of the keywords used.
At this point, when introducing the term, the Yoast SEO plugin will quickly indicate what you are doing well and what you are failing at.
At the same time, it is a very useful tool for optimizing URLs, titles of web pages and creating effective meta descriptions.
Rank Math
Since its release in November 2018, this plugin has not stopped growing. Like Yoast SEO, Rank Math is an excellent choice to optimize every aspect of a website.
That is to say, it is very effective to observe in detail the performance of the chosen keywords, but also of other important aspects, such as indexation, sitemaps and loading speed.
Rank Math is on par with the most outstanding WordPress plugins that we can download or purchase. In conclusion, it is a very complete program and also totally free.
WordPress SEO plugins to improve speed
Google uses loading speed as one of the main factors in its algorithm. This means that the faster a site works, the better the experience and more time users will spend browsing your website.
This is certainly an extremely important aspect, because if the site takes too long to load, the person will probably never get back in.
So, downloading a plugin that increases the speed of browsing is essential to improve the site's positioning. Meet some of them:
WP Smush
This is a transcendental tool, because it works on the images in the web pages. Sometimes photographs and videos can slow down the site, so downloading it is key.
It is important to note that the free version of WP Smush has a limit and, after some uses, you will not be able to optimize the images 100%. In this case, it is recommended that you purchase the premium version to take advantage of its continued work.
When you get the paid program, the software automatically compresses all the photos on your website so that the site works at high speed.
BJ Lazy Load
When a web page is accessed, it is usually loaded in full instantly, downloading the text, images and all the content that exists.
This procedure means that if there are a certain number of images, the browser will have to download many more kilobytes.
BJ Lazy Load loads and displays the photos only when the user moves to where they are.
For this reason, when entering a website, the content of the page will appear without the need to load all the images (this is what really matters to the person).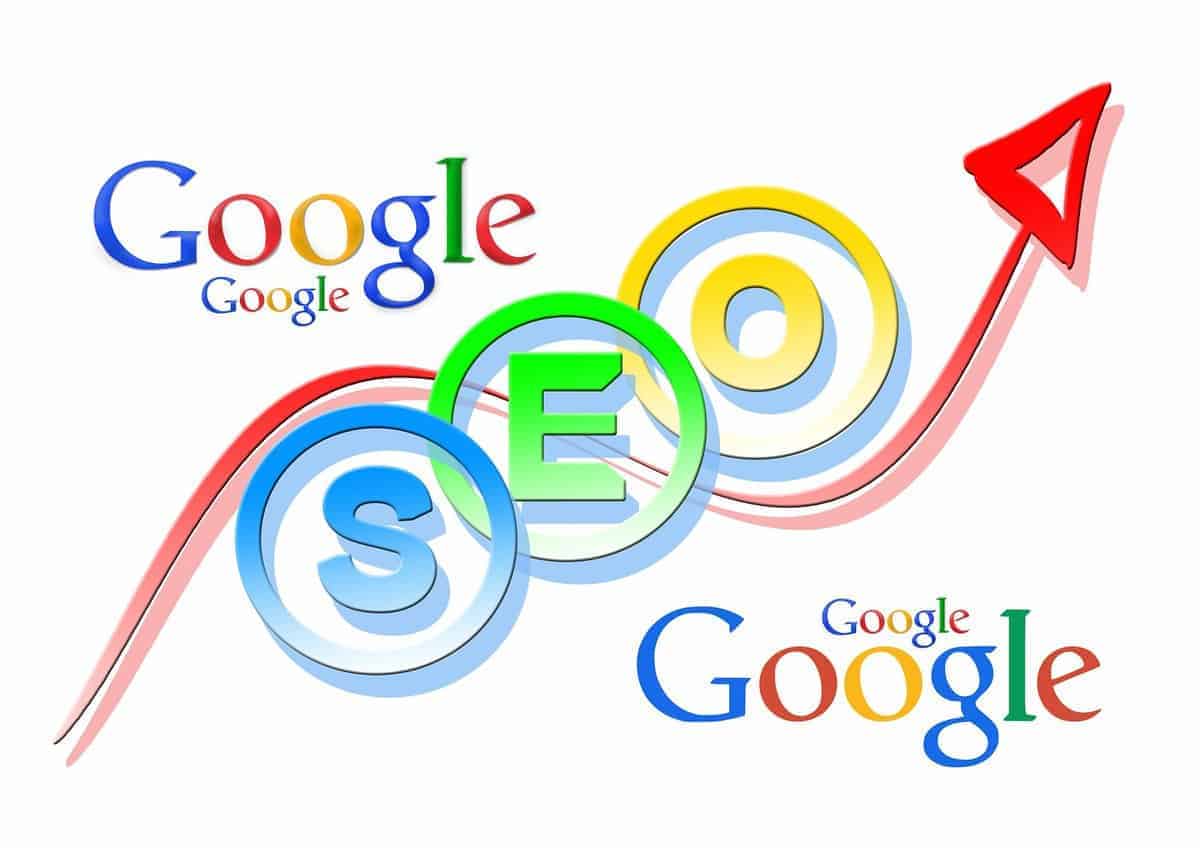 WordPress SEO Plugins CTR Increase
A very important point that Google considers, when positioning your WordPress, is that your results have a high percentage of clicks or CTR.
To be clearer, the CTR is the number of clicks your website receives compared to the number of times you appear in the results.
For example, if a link from your blog appears on the Google results page 100 times a month and 5 people click on it, your CTR will be 5%.
How do I increase the number of clicks? It can be done with flashy titles, optimization of meta descriptions and using some other actions. For this reason, these WordPress plugins to increase CTR are indispensable.
KK star Ratings
Without a doubt, it is the best WordPress SEO plugin of its kind. This tool allows you to display a few stars on each of your articles, allowing users to rate the quality of the content. That score is then displayed in the search results, just below the URL.
This action serves to draw people's attention to click on that result and not on others.
Keep in mind that many Google results are similar, so by adding the KK star Ratings feature, you'll be giving your site a special touch.
Easy Table of Contents
The Easy Table of Contents plugin creates a table of contents that helps the user go directly to the information they are looking for.
It is also very helpful for search engines to know what the article is about and what the actual content is.
WordPress SEO Analysis and Analysis Management Plugins
There is no doubt that broken links are a headache, especially for those who want to position their page on Google.
This can lead to the loss of users and, in addition, to the search engine placing the site in very distant positions.
To avoid them, it is important to find the ideal plugin, which will help you take care of broken links and remove websites that no longer work.
Broken Link Checker
In addition to falling far behind in SEO rankings, broken links lead to Google penalizing your website.
If the search engine detects that the page has many broken links, this is more than enough reason for it to put a negative point on your contents and, consequently, you will go down in the positions of the results.
In this sense, it is normal that when a website grows, broken links start to appear, due to some change in the URL or an external link that does not work.
At the same time, bear in mind that if a user enters your site and gets a certain link in error, they will have a negative experience that will surely have repercussions in the future.
Broken Link Checker crawls the web for these flaws and captures these types of negative links, whether internal, between your own pages, or external, to other sites.
When the plugin finds one of these errors, it shows you a warning so you can check the link and fix it or replace it with another one. If you prefer, you can even set up the alerts to be sent to your email.
This program has a free trial version and, if you like the way it works, you can use the premium version for a more than affordable price.
404 Redirected
This is definitely another very good tool of this type to correct errors that can bring about penalties.
This plugin is perfect for when a URL, for whatever reason, became totally obsolete and we've changed the way it's accessed.
In general, if you do not have any tool of this type, what happens is that when a user enters, he finds that the web no longer exists.
With the download of 404 Redirected to your WordPress you will effectively solve this type of problem.
This plugin will allow you to automatically redirect the website every time a person enters the link that no longer works.
This way, instead of going to a destination that no longer exists, the user will go directly to the new site. This is definitely a great advantage.
This WordPress plugin has a free version, with very good ratings, and a premium version, more complete.
WordPress SEO plugins to get traffic
Increasing traffic to your website is essential for Google to position your page at the top. For this reason, since this is such an important aspect, it is necessary to have the right WordPress plugins.
In this sense, social networks can be extremely useful for promotion, so here we will examine two more interesting tools to get more people to visit your site online.
Monarch
First of all, it must be clarified that social networks do not directly help to increase traffic to the site, but they can be of great benefit in achieving this goal.
The fact is that Google does not consider the times they shared the content on Facebook or the retweets on Twitter. But yes, they are a great source to reproduce links and get a large number of users to your page.
What Monarch does (free to download) is allow users to put the share buttons on their main social networks (in various areas) and also customize the design and animations of the link.
With this plugin, every time a person clicks on one of the buttons, they can share the content of the page quickly, without having to copy a link beforehand or put the title.
In short, with this tool you will be able to spread the content of your website through your social networks in a very effective way, thus generating more traffic on the site.
Click to tweet
As its name indicates, here we have a 100% dedicated plugin for Twitter, one of the most popular social networks today.
One of the ways to achieve greater diffusion is to insert small phrases that the user can tweet with just one click.
Click to tweet (free download) will allow you to carry out this action, thus achieving that each person who clicks and tweets, directly plays the content of your website.
Conclusions
All these plugins can help you improve the positioning of your website on Google, so it is important to take them into account when carrying out a strategy of this kind.
It should be noted that there are many WordPress Plugins circulating on the Internet and here we have only selected the free downloads that have brought the best results to users.
In turn, keep in mind that some offer a free sample for a while and that it is necessary to pay to get the premium version.
In these cases, the recommendation is that when you are in the presence of a paid plugin, the ideal is to acquire it if its installation is definitely generating the expected results.
It is more than clear that, for a strategy of this type to work, it is vital to have several tools such as plugins, but it is also essential to have patience.
If we have done a good job optimizing our website, surely the results will appear gradually.